Project Homeless Connect excels in connecting the most vulnerable San Franciscans to vital resources throughout the city. At our one-stop shop events and in our office every day, we link participants to difficult-to-obtain services including medical, dental and vision care, and employment assistance. By mobilizing city and community agencies, as well as thousands of volunteers, we are able to ensure that our participants receive holistic care in a dignified setting.​
Recent Blog Posts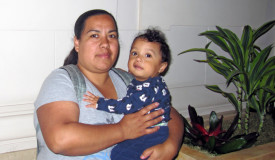 On January 29, a fire in the Tenderloin destroyed Veronica's house, leaving her and her three young children homeless. They had been living in the … Read More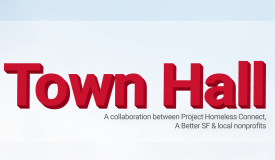 A big thank-you to everyone who attended the Town Hall to End Homelessness on March 11. We packed the Nourse Theater with over 600 curious and … Read More
Mayor Lee Says San Francisco On Track To End Veteran Homelessness This Year. Via @CBSSF ow.ly/M4ud6
#PHCThanks to our panelists and attendees for making last nights Provider Connect a success. See you at our next one July 23rd!