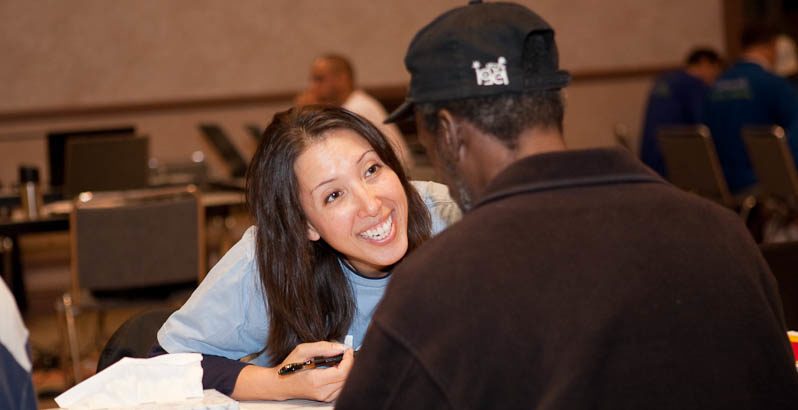 Call Our Resource Line
Please call for an appointment or to get information. Resource line calls will be returned within 24 hours.
See Updated Calendar of PHC Services and Events
We may be having a service event or be at a convenient location near you. If you need more information, please call 1-855-588-7968
Email a Service Coordinator
Emails will be returned within 24 hours.
For more information about Project Homeless Connect's services and events, call our Resource Line at 1-855-588-7968.
PHC connects homeless and at-risk San Franciscans with the care they need to move forward. We are committed to working with you to find the resources you need.