All Donations will be matched up to $2,500!
Funds raised in this campaign will specifically help us to cover the costs of Outreach so that every person in need in San Francisco is aware of the upcoming PHC events and opportunities for services! Learn more about this campaign HERE.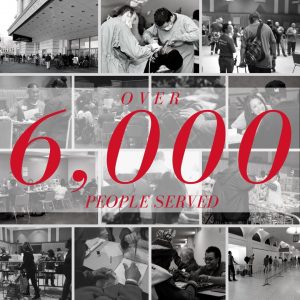 Wednesday, December 11, 2019
Save the date for our 76 Community Day of Service. In 2004, we designed the first expo-style service day for people in need. Since that date, we have provided more than 9,000 services with the support of over 30,000 Volunteers! Learn more about the services provided or register to volunteer
HERE
.