Accessing Services with Project Homeless Connect
Project Homeless Connect provides services in person at our offices, through mobile off-site services, and virtually on the phone and over email. To see our most up to date service location and calendar, please visit our Services Calendar HERE.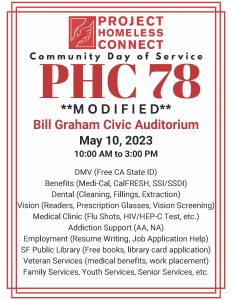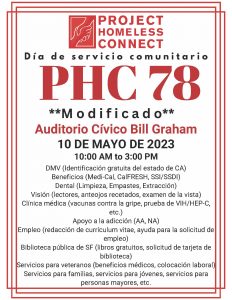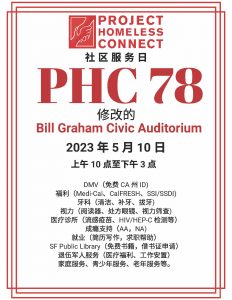 Project Homeless Connect has a goal to help make access to services more efficient and effective. We have created a guide which highlights many services throughout San Francisco, available this month. Please visit our Available Services Guide which we will update regularly.
We are proud to share with you the impact results from our last Fiscal Year. We want to thank all of the donors, volunteers, neighbors, and Participants that come together every year to support our programs and build Compassion.
Annual Report Fiscal Year 2020-2021 by Project Homeless Connect