The PHC Advisory Committee was established in 2019 to help guide, assist, and advise Project Homeless Connect. This past year, the Advisory Committee has served as a pillar of support during a time of transition and change. Committee Members are members of the community, who volunteer to share their expert knowledge of fields and experiences for the betterment of PHC.
Pamela Grayson-Holmon –
Executive Director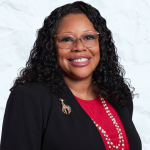 Pamela is a native of San Francisco and has a deep appreciation for the rich history of the city as well as the surrounding Bay Area. Having grown up in the Western Addition, she experienced firsthand the vanishing housing inventory within her community – causing people to be displaced.
With an MBA and certifications from The National Affordable Housing Management Association in Certified Professional of Occupancy (CPO) and Fair Housing Compliance (FHC), Pamela comes with over 15+ years of experience. As a driver of sustainable business development and efficient operations for community-facing organizations, she has a proven ability to revitalize organizations, champion innovative campaigns, and capture untapped opportunities for growth.
Her work is rooted in social justice, and she is deeply committed to positively impacting the needs of the underserved and underrepresented communities. Pamela is committed to not only help house people, but to alleviate the cycle of poverty.
Penny Eardley –
Chairperson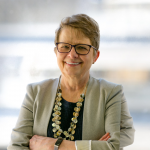 Joining the San Francisco Public Health Foundation as Executive Director in 2010, Penny Eardley brings 40 years of experience in non-profit leadership with a record of successful team management, fiscal responsibility, fund development and strategic planning. She has won several awards, including the designation as outstanding Santa Barbara County Public Health Professional in 2001. She has been a volunteer and advisor to Project Homeless Connect since 2010.
Phung Tu –
Vice Chairperson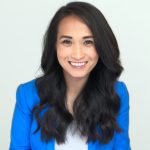 With over a decade of industry experience working in Human Resources, Phung has overseen many complex organizational transitions, including business acquisitions and onboarding of executive leadership. Phung has supported Project Homeless Connect since 2017. She first joined as a volunteer, inspired by the reach and impact of an organization capable of touching thousands of lives in the local community. Following many Community Days of Service and planning events for PHC, Phung joined the Advisory Committee in 2019. As Advisory Chair, Phung has used her professional background and deep knowledge of the organization to assist during  this past year's transitions.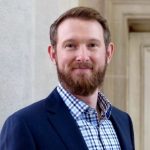 With over 15 years of experience managing operations and strategy in the technology industry.  Jason was introduced to PHC in 2019, and since then has been steadily drawn in by the importance of its mission, the breadth of its impact, and the excellence of its staff.  While PHC's work of efficiently connecting people with services appeals to his professional side, it is the focus on compassion that deeply resonates with him.  Jason is eager to bring to PHC the best of what he has learned in the for-profit sector, unlocking its full potential through thoughtful governance and an analytical mindset.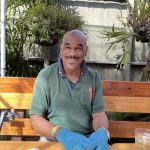 A constant volunteer. If Troy can contribute back to the community, for which they have been so supportive of him, he will do just that. He is the 1st recipient of the PHC Compassion Award in 2018 and now serves on the Advisory Committee of Project Homeless Connect. He is the Lead Representative for the Reading Glasses Program at Project Homeless Connect, which is for providing reading glasses for those in need. In years past, he has also served on the Boards of Directors for Tenderloin Health, Community Housing Partnership, GGBA (Goldengate Business Association) and the Metropolitan Community Church of San Francisco. In his words — "I hope others will be inspired to get involved in their communities also".
Donald Bardole, MD– Member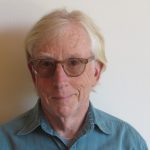 A retired physician for Kaiser Permanente, Dr. Bardole has been the volunteer Co-Medical Director of Project Homeless Connect since 2005. Besides being a practicing physician, he was Chief of Family Medicine and Director of Geriatrics at a Kaiser facility. Responsibilities in these positions included managing a primary care department and development of programs for elderly patients, hospice, home health and case management.
Interested in learning more about Project Homeless Connect's Advisory Committee? Email us at info@projecthomelessconnect.org