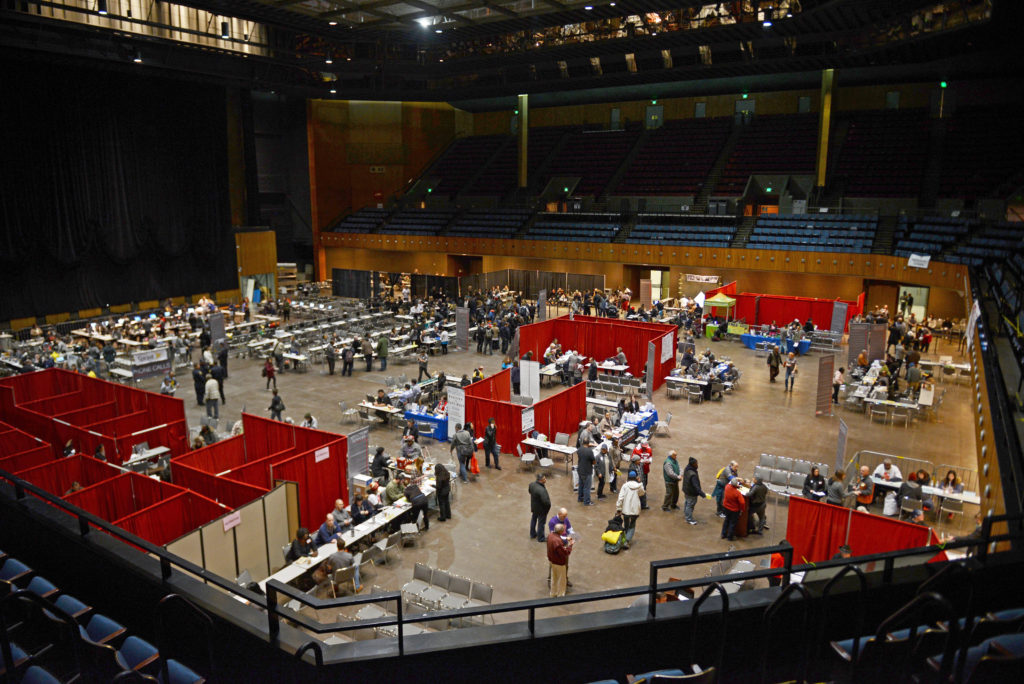 Due to concerns around COVID-19, Project Homeless Connect has postponed all large-scale Community Day of Service events until further notice. We look forward to holding more of these one-stop-shop style events in the future, once we receive guidance from the San Francisco Department of Public Health that large indoor gatherings are a safe choice for the community.
In the meantime, we continue to achieve our goals of increasing access to services by bringing Providers directly to our Drop-In Program! Beginning in July 2020, PHC started bringing Service Providers to our office (1031 Franklin St) to offer services similar to those offered at our Community Day of Service events. We have many new guidelines in place for the health and safety of our participants and staff, including limiting the amount of people inside at any given time.
Check out our Services Calendar to learn when Service Providers will be joining PHC's Drop-In Services.
Offering Services as a Provider
Interested in Providing Services?
If you are a service provider who is interested in providing services at PHC's office (1031 Franklin), please contact our Operations Manager for more information.
If you are interested in bringing a service to San Francisco's homeless & low-income community through your organization, we would love to talk more about the possibilities of a partnership. Please contact us for more information.
If you are in need of help and would like to attend our Drop In Services or get help from community service providers, please visit our Services Calendar to learn about upcoming events, or contact a Service Facilitator by phone: (855) 588-7968 or email: edc@projecthomelessconnect.org