Due to concerns around COVID-19, Project Homeless Connect made the difficult decision to postpone our large-scale Community Day of Service, PHC 77, originally scheduled for March 4, 2020 at the Bill Graham Civic Auditorium. We look forward to holding more of these one-stop-shop style events in the future, once we receive guidance from the San Francisco Department of Public Health that large groups of people may safely gather indoors.
In the meantime, we are looking for creative ways to continue serving our community. Beginning in July 2020, PHC is bringing service providers to our office (1031 Franklin St) on a monthly basis to offer services similar to those offered at our Community Day of Service events. Our services will look a bit different, as we have many new guidelines in place for the health and safety of our participants and staff, including limiting the amount of people inside at any given time.
Service Providers Joining PHC in 2020 @ 1031 Franklin St:
Wednesday, July 29

, 10 AM – 1 PM @ 1031 Franklin St

Arriba Juntos: Sign up for vocational trainings & skills classes, including Home Care, Nurse Assistant, computer classes, English lessons
La Casa de las Madres*: Domestic violence support services – tentative
Takeaway food bags: through Glide's Daily Meals Program
Wednesday, August 12, 10 AM – 1 PM @ 1031 Franklin St

Glide Drop In Center: free & reduced fee DMV ID vouchers, sign up for COVID-19 testing, homelessness verification letters, update CHANGES profiles for access to shelters (currently paused) & access to City storage at 350 Jones
Glide Harm Reduction: HIV/Hepatitis C testing & linkage to care, harm reduction supplies including syringes, needle collection, Narcan, and more
Wednesday, September 9, 10 AM – 1 PM @ 1031 Franklin St

South of Market Health Center: Medi-Cal benefits enrollment
More TBD
Wednesday, October 14, 10 AM – 1 PM @ 1031 Franklin St — TBD
Wednesday, November 11, 10 AM – 1 PM @ 1031 Franklin St — TBD
Wednesday, December 9, 10 AM – 1 PM @ 1031 Franklin St — TBD
If you are in need of help and would like to attend our Drop In Services or get help from community service providers, please visit our Calendar to learn about upcoming events, or contact a Service Coordinator by phone: (855) 588-7968, or email: edc@projecthomelessconnect.org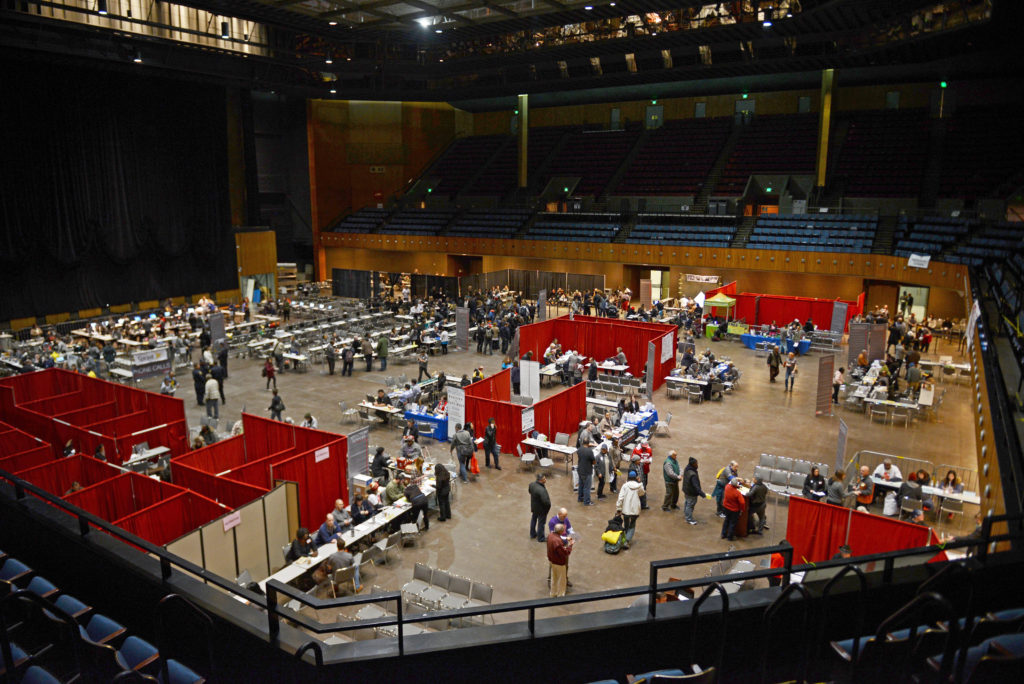 Offering Services as a Provider
Interested in Providing Services?
If you are a service provider who is interested in providing services at PHC's office (1031 Franklin) on September 9, October 14, November 11, or December 9, please email our Senior Logistics Facilitator for more information.
If you are interested in bringing a service to San Francisco's homeless & low-income community through your organization, we would love to talk more about the possibilities of a partnership. Please contact us for more information.