A Community Action Initiative from Project Homeless Connect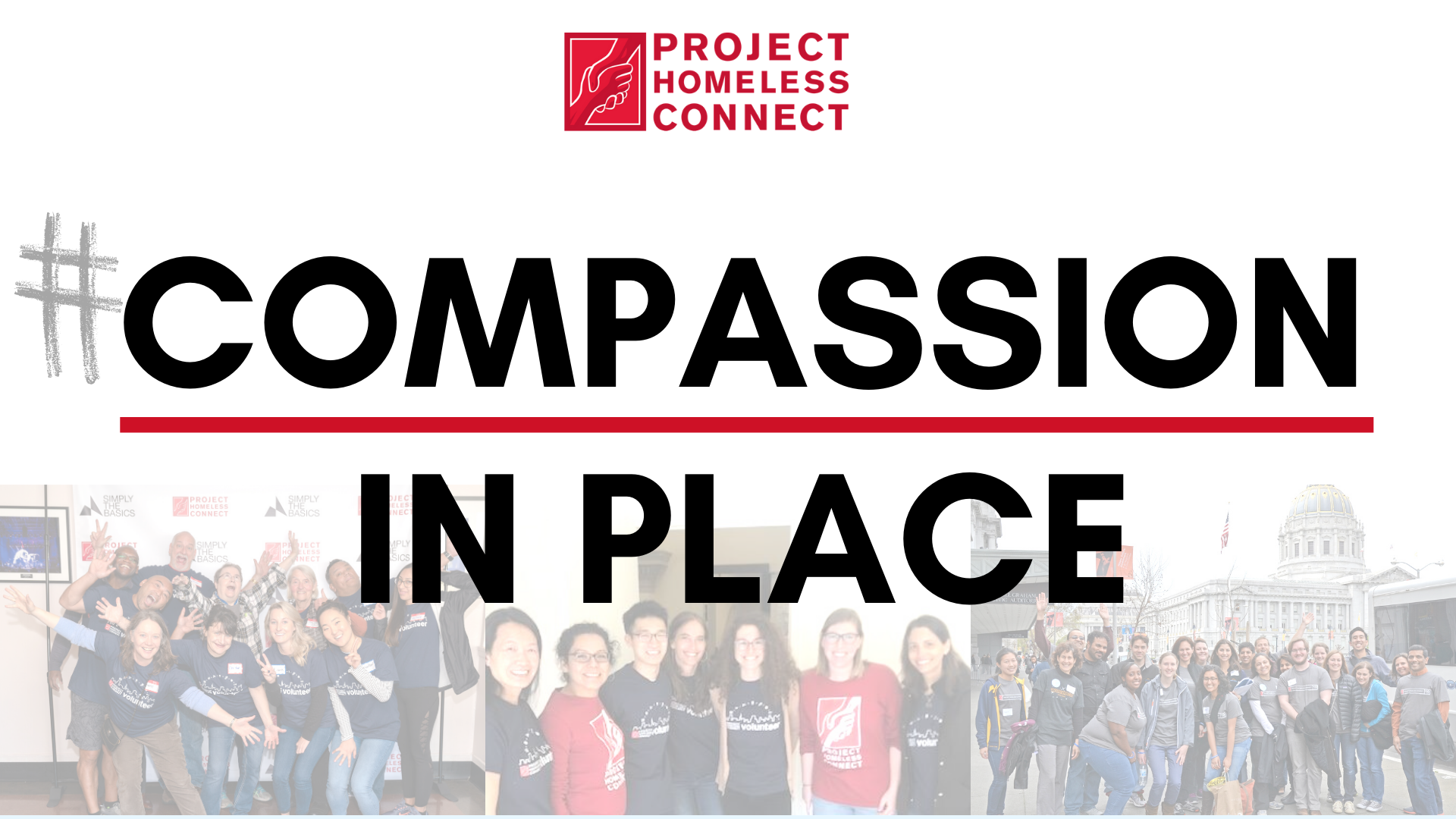 March 20th, Project Homeless Connect launched a community action initiative, "Compassion-In-Place", as an active way to show our compassion for the community and to care for one another's health at the beginning of San Francisco's observance of Shelter-In-Place, as well as create an opportunity for people to stay connected virtually, while we were are staying physically apart.
Over 150 days have passed since we first began this project and asked neighbors to share their videos, expressing:
"When Do YOU Feel Compassion from The Community?"
As a result, community members from across the country reached out to engage and connect in conversations about what it means to feel and to show compassion in the community while practicing social distancing!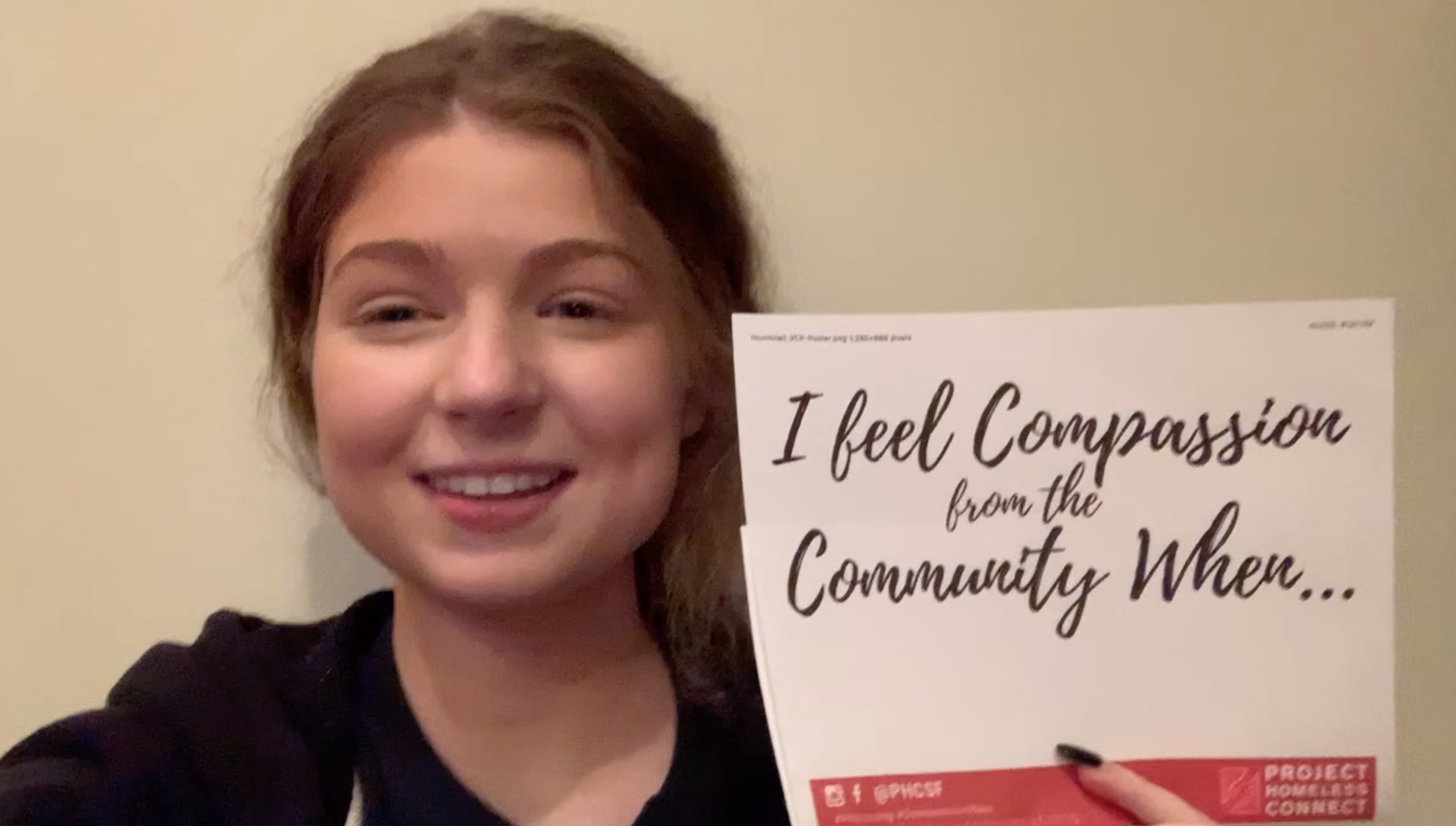 While we continue to be inspired by the creative ways that neighbors have found to stay connected to one another, especially during this time of uncertainty, we are proud of how this put compassion and connectedness at the forefront.
Many of us are still feeling the strain from being physically distanced from our family, friends, and coworkers. Many of our neighbors experiencing homelessness are feeling the same feelings of isolation as they try to stay safe and healthy.
If you're looking for ways to help our unhoused neighbors at this time, check out our Amazon Wishlist to donate In-Kind Items that will be distributed to neighbors in need during our modified Drop-In Services!
​