Dear Friends,
At Project Homeless Connect, we understand that homelessness does not only impact the life of a person without a home, it impacts our entire community. Project Homeless Connect serves San Franciscans by providing care to those experiencing homelessness, supporting anyone at risk of becoming homeless, and working in collaboration with our neighbors, volunteers, and supporters who all hope to live in a city where everyone has a safe home.
When Mary came to our drop in program, Every Day Connect, she was working two jobs and living in a studio apartment. The additional hours and shifts were not enough to ensure that she could remain stably housed, and she was one paycheck away from losing her apartment. We offered support that allowed her to make her next rent payment and even save funds for the future! Mary is currently in a job-training program to become a counselor, where she shares that she hopes to one day help others the way we were able to help her.
More than 12% of San Franciscans are living below the poverty line and are at risk of becoming homeless every day. A family could suddenly find themselves without a home due to an unexpected health need, the loss of adequate employment, or a sudden increase in rent. Once a person is experiencing homelessness, it is much more difficult to secure housing or reach other goals in life, such as physical and mental health care, sobriety, or employment. Project Homeless Connect uses a creative and collaborative model of care to bring supportive services together in one place and to meet each individual's unique needs with compassion and dignity.
We believe that the only way to truly end homelessness for our neighbors is to collaborate and connect social services, medical professionals, nonprofits, and care to one another – this was the philosophy behind our "One-Stop-Shop" style Community Days of Service, which have since been replicated by more than 250 communities across the world!
Our programs are made possible because of the support of volunteers, providers, and donors like you. By making a donation today, you will help ensure that all of our neighbors will receive the care and support that they need to move forward.
I am proud to be a part of a team that truly believes all people deserve dignity, care, and a home.
Sincerely,
Meghan Freebeck
CEO
---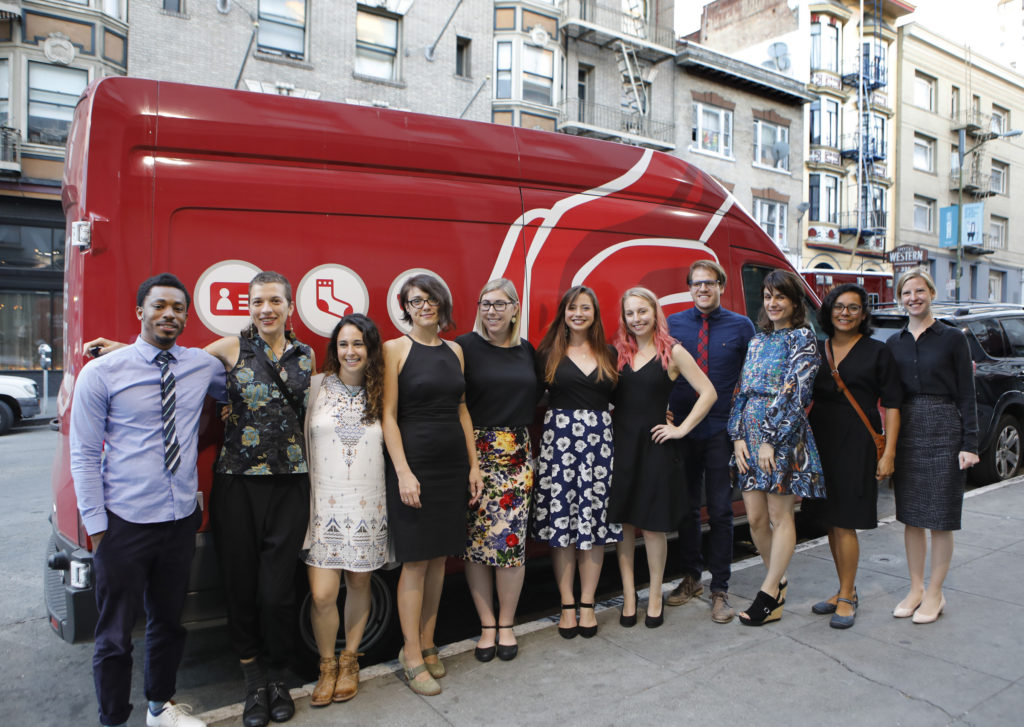 The PHC team poses with our mobile services unit, the CareVan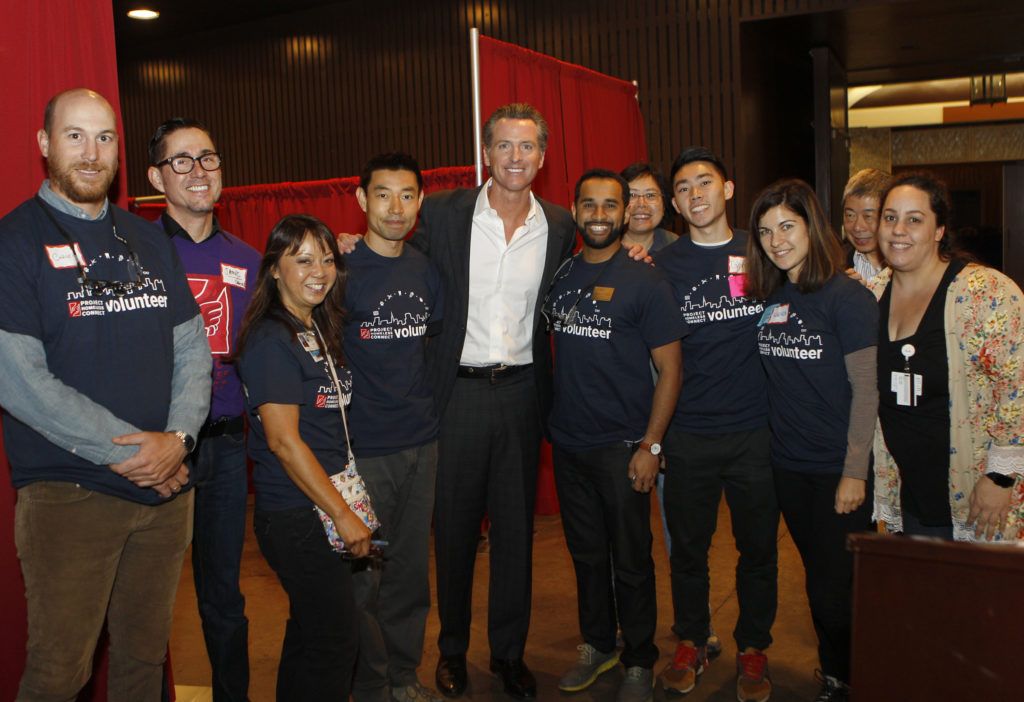 Lt. Gov. Gavin Newsom visited our amazing volunteers at PHC 68 and toured the event with CEO Meghan Freebeck.