At each PHC event, a person experiencing homelessness is able to receive assistance from more than 150 service providers, all under the same roof. Because of this one-stop-shop model, what often takes months to accomplish can be completed in one day. From employment counselors to mental health professionals, to housing assistance programs, our goal is to ensure participants have all the tools necessary to rebuild what they have lost and move forward.
If you are in need of help and would like to attend our event, please visit our Calendar to learn about upcoming events, or contact a Resource Specialist by phone: (855) 588-7968, or email: edc@projecthomelessconnect.org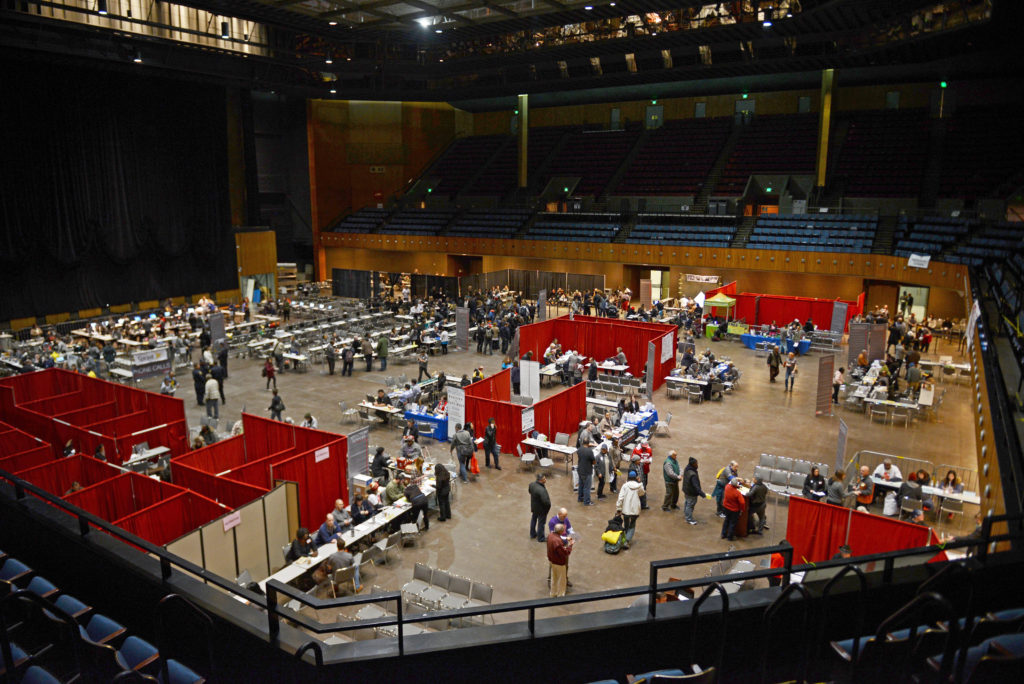 Offering Services as a Provider
RSVP for the Event
To RSVP as a provider at our event, please email our Logistics Manager for more information.
First Time Attending a PHC Event?
PHC events are social service fairs for the homeless and low-income community, and we pride ourselves on bringing direct and tangible services with efficiency. If you are interested in bringing a service or skill to this community through your organization, we would love to talk more about the possibilities of a partnership. Please contact us for more information.