Project Homeless Connect is thrilled to announce that we will be participating in #GivingTuesday again this year! Giving Tuesday was created in 2012 as a simple idea: a day that encourages people to do good. Over the past seven years, it has grown into a global movement that inspires hundreds of millions of people to give, collaborate, and celebrate generosity. Giving Tuesday is a global generosity movement that unleashes the power of people and organizations to transform their communities and their world. This year's #GivingTuesday is on December 1st, 2020!
As we approach #GivingTuesday we will be sharing all the ways PHC has adapted throughout the COVID-19 pandemic, to continue our mission of connecting San Franciscans experiencing homelessness or at risk of experiencing homelessness with the care they need to move forward. Be sure to follow us at @PHCSF on Twitter, Instagram, and Facebook to learn more and join us in celebrating #GivingTuesday on December 1st by giving to PHC!
If you're looking for ways to engage with the community, consider sharing our campaign kick off post (below) with 5 Friends, or donate and leave "#GivingTuesday" in the donation message!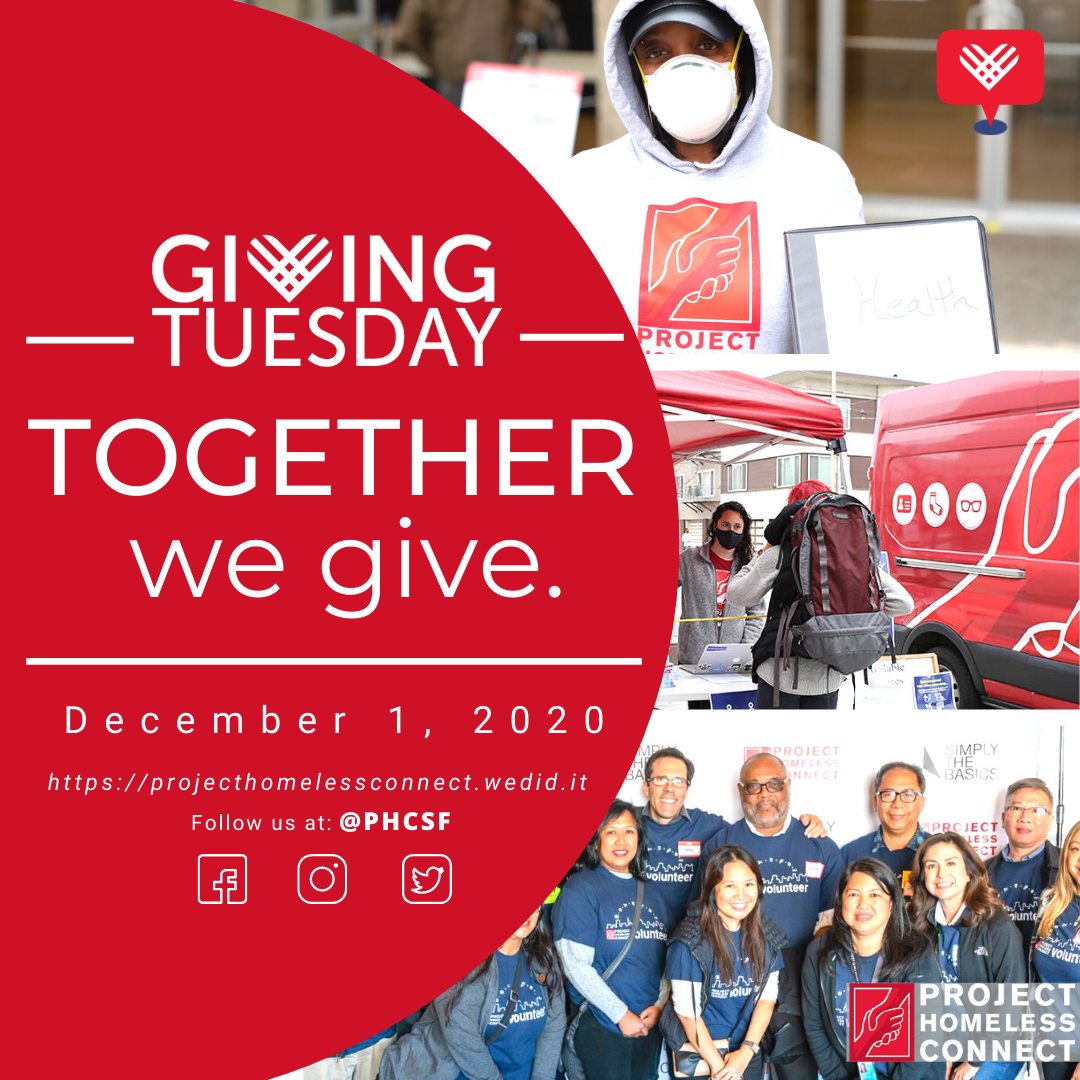 Please help us spread the word, by sharing with

5 Friends

on social media!