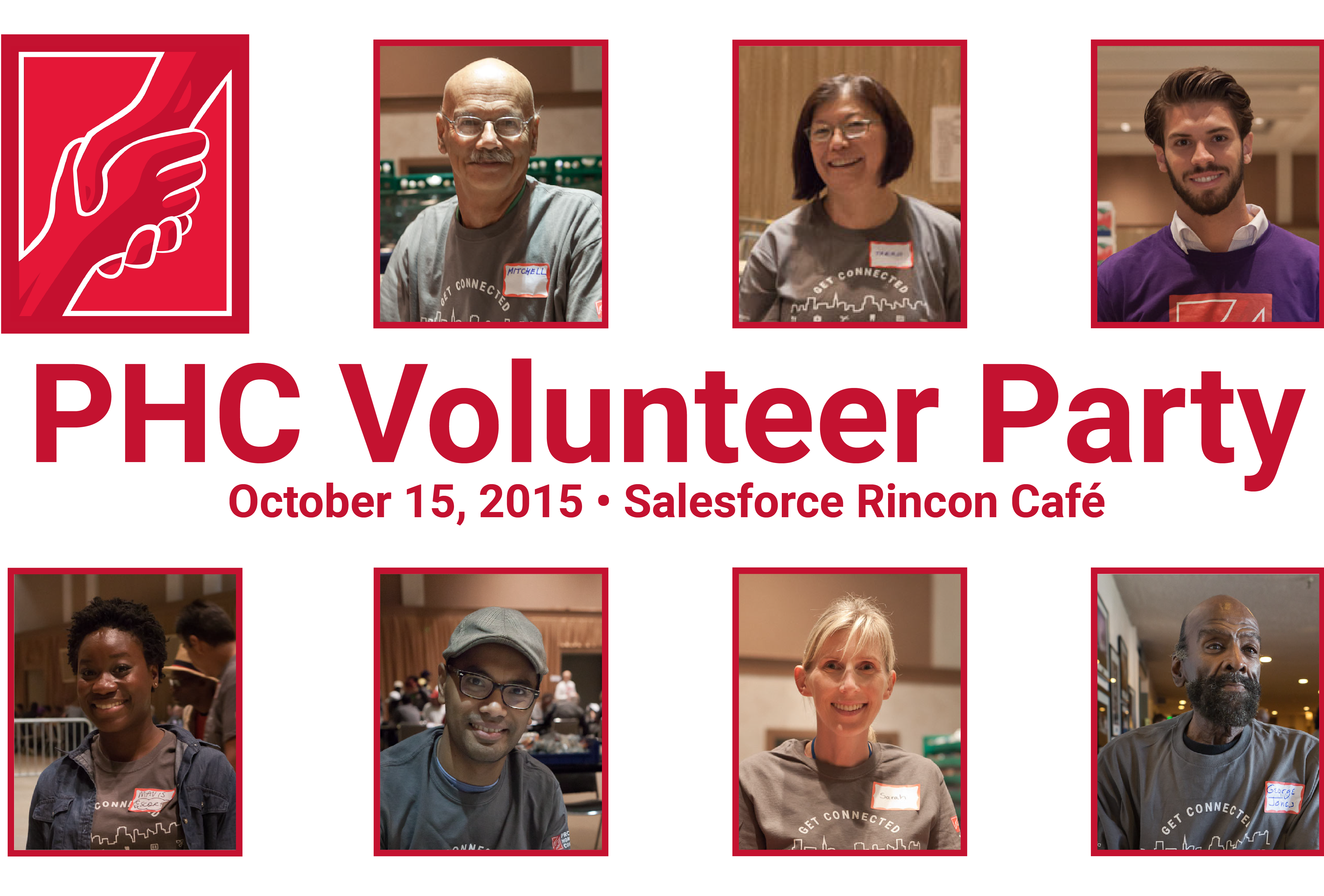 Thanks to everyone who joined us at the
Volunteer
Party
on Thursday, October 15!
The evening began with refreshments and hearty snacks.
Volunteer
s then participated in a rousing game of get-to-know-you BINGO with an array of prizes. It was amazing to see how enthusiastically and quickly everyone got to know one another!
Our Deputy Director Emily Cohen offered a toast to the crowd and Kit Solowy,
Volunteer
Program Manager, presented the Penguin Awards. Honorees received a certificate of our appreciation and a tasty Loree's Catering cookie house—the sweetness of the cookies for their generosity, and the house for what we are all working towards: a housed San Francisco. It was a very heartfelt affair!
2015 PHC Penguin Award Recipients:
Outstanding Corporate

Volunteer

Group: Salesforce, accepted by Anna Currin, Steve Fadden, and Steve Nahm
Outstanding City Collaborator: Human Services Agency, accepted by Alfredo Sanchez, Edgardo Pagaduan, and Rosana Soriano
Outstanding Service Area: Legal, accepted by Frank Redezno,  Gloria Chun, Mairi McKeever, and Rachel Williams
A special thanks to Salesforce for hosting us in their warm and inviting Rincon Cafe, Coppola Winery for their generous wine donation, La Méditerranée for a tasty platter, and Loree's Catering for the amzingly delightful cookie houses.
We look forward to having you all volunteer at PHC 61 on December 16!