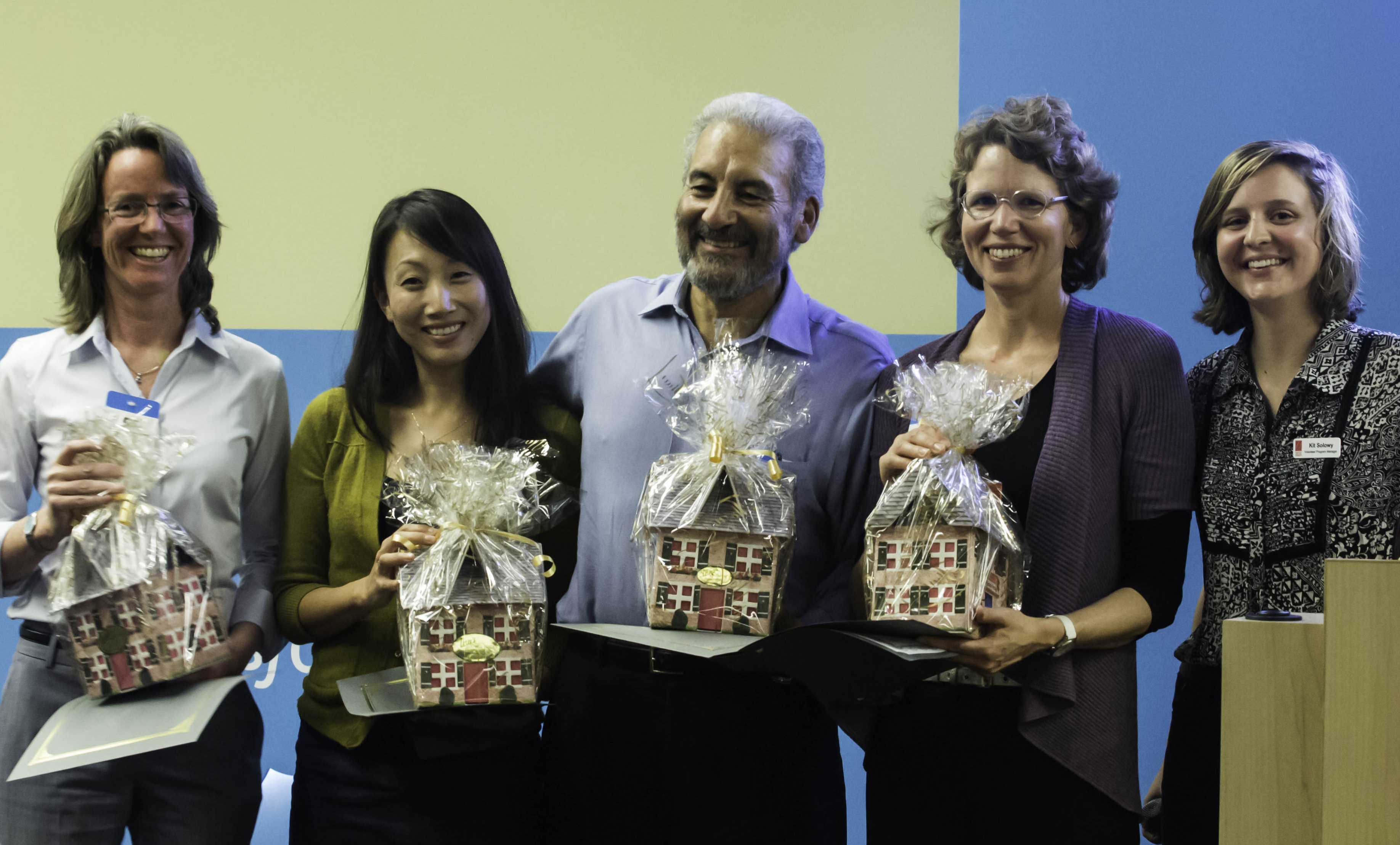 On September 23, attorneys in San Francisco left work to spend the day with a whole different set of clients at Project Homeless Connect. Lawyers left behind their commercial and technology law practices to discuss subpar living conditions, matters of custody, employment law, and other issues facing our participants. These conversations at the Bill Graham Civic Auditorium are physically only a few blocks from their work at downtown offices, but they highlight the socioeconomic disparity in San Francisco.
The Justice & Diversity Center (JDC) coordinates these volunteers and the Legal and DMV Clinic at every PHC event. "I hear people saying that it's a privilege to be a lawyer, and you owe it to your community to use that privilege for good," said Gloria Chun, Supervising Attorney and Pro Bono Manager at the JDC. Passion and commitment run deep among PHC volunteer attorneys—in fact, enthusiasm is so high that JDC has to limit the number of volunteers from a law firm or corporation.
Pete Burns has been volunteering at PHC events since 2005, and coordinates the regular volunteer group from Cooley LLP, where he is a partner. Pete says he enjoys seeing the significant impact that volunteering has on newer associates, in addition to the reward of spending a day in service. "For me, it's refreshing and puts my life in perspective every time I do it," he said.
Some attorneys and paralegals who volunteer at PHC complete a legal intake with clients at the event, and create a list of actionable items. Conversation topics include housing law, criminal expungement, insurance claims, family law, domestic violence, custody issues, and employment law. Once the intake is complete, participants meet with JDC's legal clinic attorneys. These experienced civil and criminal attorneys are deeply familiar with the issues at hand, and can give specific advice.
A few weeks before PHC 60, Ben Ryan, an associate at Fenwick & West, competed in a debate with other associates in his firm about the value of nonprofit work. His oral argument was about PHC's impact on people experiencing homelessness in San Francisco. Fenwick & West made a $250 contribution to PHC based on the strength of Ben's argument. "Connecting with people is what makes me come back," Ben said.
In addition to legal counseling, JDC also brings a handful of California DMV employees to every event, to provide State IDs with the help of JDC staff and 20-25 volunteers. Without one of these IDs, participants cannot register for a public mailbox, sign up for shelter housing, or apply for a job. It's no wonder that DMV is one of the most in-demand services at every PHC event.
At each PHC event, volunteers help 1,500 people access the services they need. It's a day full of energy, and sometimes it's good to take a step back to appreciate the magic. "I try to make it a point to look up sometimes, and look around, and think about how we're just one part of this whole community-wide effort to bring services to people who really need them," said Gloria Chun, "It's really nice to be a part of that."