Over the past weekend PHC's in-office program Every Day Connect (EDC) celebrated its 3rd birthday! EDC was created in 2012 to bridge the gap between quarterly large-scale PHC service events, and the daily needs of our participants. Our team of Resource Specialists works with participants in our office to access life-changing resources. Here are a few words of reflection from their experiences: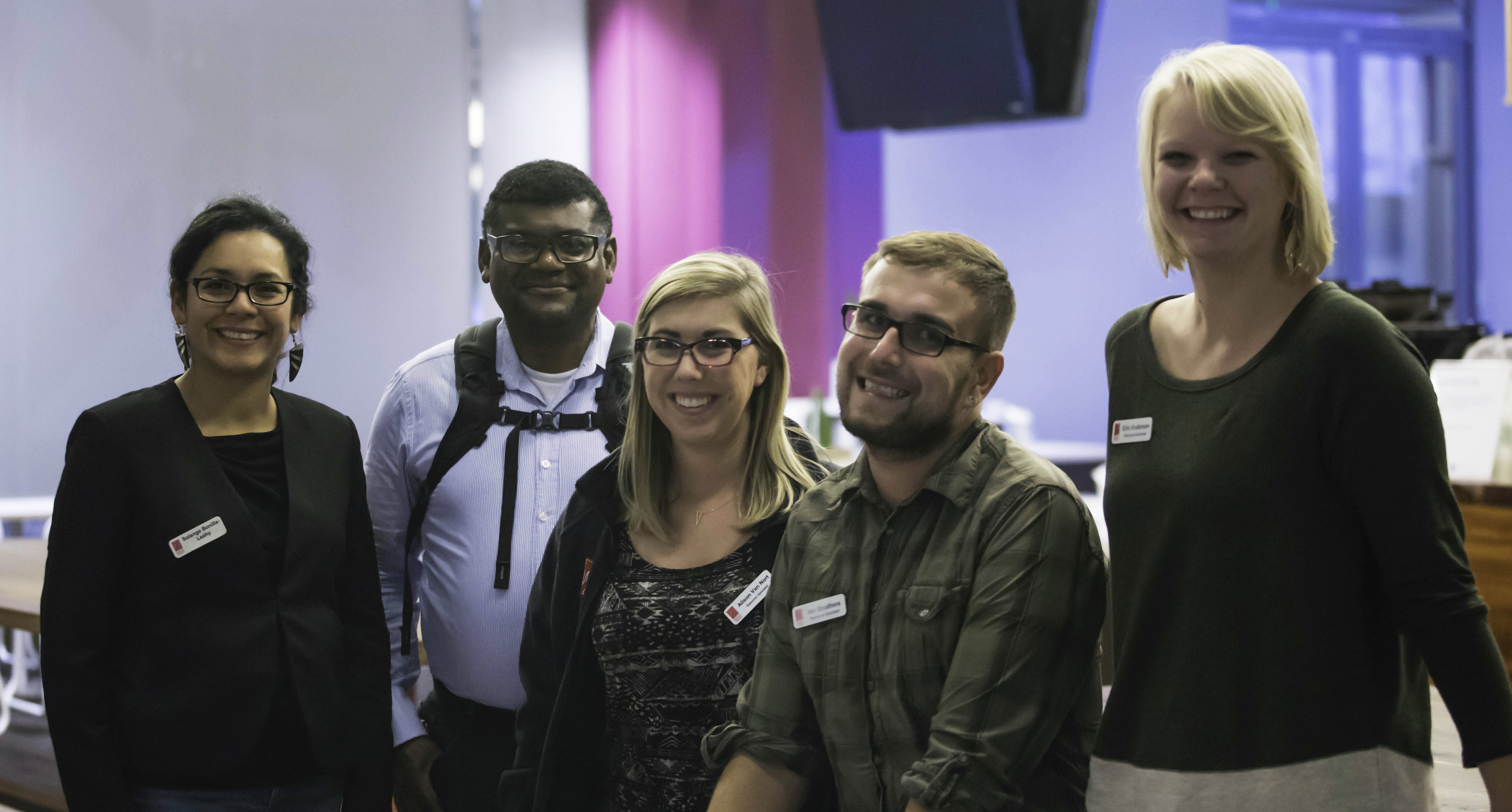 My name is Solange Bonilla-Leahy, and I am the Every Day Connect Manager at Project Homeless Connect. While working at Every Day Connect for the past two years, I have heard many life stories. Besides conveying information, these stories help us bond and connect. While working as a Resource Specialist last year, one particular story inspired me.
She was next on the sign up list. She was young and looked distressed. I called her name and asked, "How can I help you today." She walked into my cubicle, dropped her body on the chair and while breathing heavily and almost choking, said, "I need you to do something for me," I responded, "Sure." She said, "Please write down on a piece of paper the following sentence three times 'I am strong, powerful, in control'." I typed it up, printed two copies and gave one to her. When she got this on her hands, she looked at me and said, "This is what my best friend tells me every time I am feeling down and it lifts me up."
After reading the paper, her face lit up as if the words brought life into her. Her spirit was lifted. After a few sighs and tears, she smiled back at me and said, "Thank you. You made my day!" This moment was just the beginning of many longer and deeper conversations about her life experiences; her struggle to survive on the streets; her fear of being abused and raped; her obliviousness to becoming positive; her willingness to get out of addiction; and her wish to have one last chance to talk to her mom who had just passed away.
After she left, I posted the other copy of the affirmation on my cubicle wall, next to other flyers, signs and quotes. Some coworkers find the message profound; some participants are very intrigued and ask about it; and some ask me to make a copy of it for themselves. To me, they are words of support and resilience — words that give hope and encourage strength from within. Sometimes, when my eyes are tired and my mind needs a break, I look at my wall and that particular message makes my day.
At Every Day Connect, we provide a safe and dignified space for people to share their life stories in order for us develop a connection with them with the ultimate goal of connecting them to the resources they need to move forward. I am proud of working with a passionate team of colleagues who are caring, compassionate and resourceful when providing the support that our participants need.
To celebrate the 3 years since Ever Day Connect has opened its doors to the public, the team wants to share some moments that they have experienced with participants which have inspired them in some way.
---
Sometime in early 2014 a participant said to me, "Are you kidding me? Before I came in here I had nothing. Thank you!" This statement has stayed with me because it reinforced the value of the services that we provided, and how critical the need is with participants.
Victor Nelson, Resource Specialist
---
I am constantly struck by the humility and generosity of the people who come through our doors. I will often see them helping one another operate the wheelchair lift, offering their chairs to one another, and asking about how they can volunteer with Project Homeless Connect. At Every Day Connect, we work with people to create online crowdfunding profiles on HandUp.org. On the site, there is a series of prompts to which participants respond, including "My Goals," and "Moving Forward." Every so often, people respond with something along these lines: "My goal is to someday be able to be in a place where I can give back. I really want to be on the other side of all this, so that I can help people who are in my current situation so that they can have hope, too."
Erin Anderson, Resource Associate
---
There is a participant who has been coming to Every Day Connect for almost two years and during that time, the team has witnessed him in many moments of distress and it has been difficult to work with him. One day we sat down one-on-one and I was able to keep him calm throughout the entire meeting. It was the first time I was able to have an in-depth conversation with him and to learn more about his situation. During that hour, I was able to help him obtain his prescription medication, make a referral for clothing, and provide him with a voucher for a reduced fee California State ID and some calling cards. The next day, this participant called me and left me a message thanking me for the help. This phone call demonstrated his progress. Working with hard-to-reach participants, such as this gentleman, can be very challenging but also incredibly rewarding.
Alison Van Nort, Resource Specialist
---
I take a lot of pride in my work with the Every Day Connect team because of the efforts we make to generate significant change in our participants' lives.  Participants have often told me they find the dignified service and individualized attention to be a real asset in their lives.  Because of this, participants are able to empower themselves and improve their quality of life, no matter their circumstances.  Witnessing these changes is inspiring and motivates me to continue improving the level of exceptional services EDC provides.
Ian Struthers, Resource Specialist