On January 29, a fire in the Tenderloin destroyed Veronica's house, leaving her and her three young children homeless. They had been living in the apartment for five years, and slowly setting aside money to furnish it and make it home.
The fire was the second tragedy to hit Veronica in a short time: her husband died of a heart attack in December, a month earlier. That first loss took a huge emotional and financial toll on the family. Veronica's husband had been the family's main breadwinner.
After Veronica's husband's death, Veronica's brother helped the family keep paying rent on the Tenderloin apartment they had shared for five years. But when the fire destroyed all their belongings and forced them out, it also took much of their remaining hope.
Luckily, another service agency referred Veronica to Project Homeless Connect. With help from Emily Cohen, PHC's Director of Programs, Veronica set up a profile on HandUp. In less than three weeks, she raised over $6,000.
Veronica said that she feels "taken care of" at PHC. She works with Solange Bonilla-Leahy, the manager of PHC's daily program Every Day Connect, with whom she can talk freely in Spanish. Together, they ordered the household essentials that Veronica would need to furnish the apartment she found through the Red Cross. They placed orders for a bed, clothes, kitchenware, and a stroller for Veronica's 11-month-old baby.
After the trauma of the last few months, Veronica's children have a hard time sleeping by themselves. Veronica said she's looking forward to receiving the bed she ordered through PHC, so that the family can have a safe place to heal together.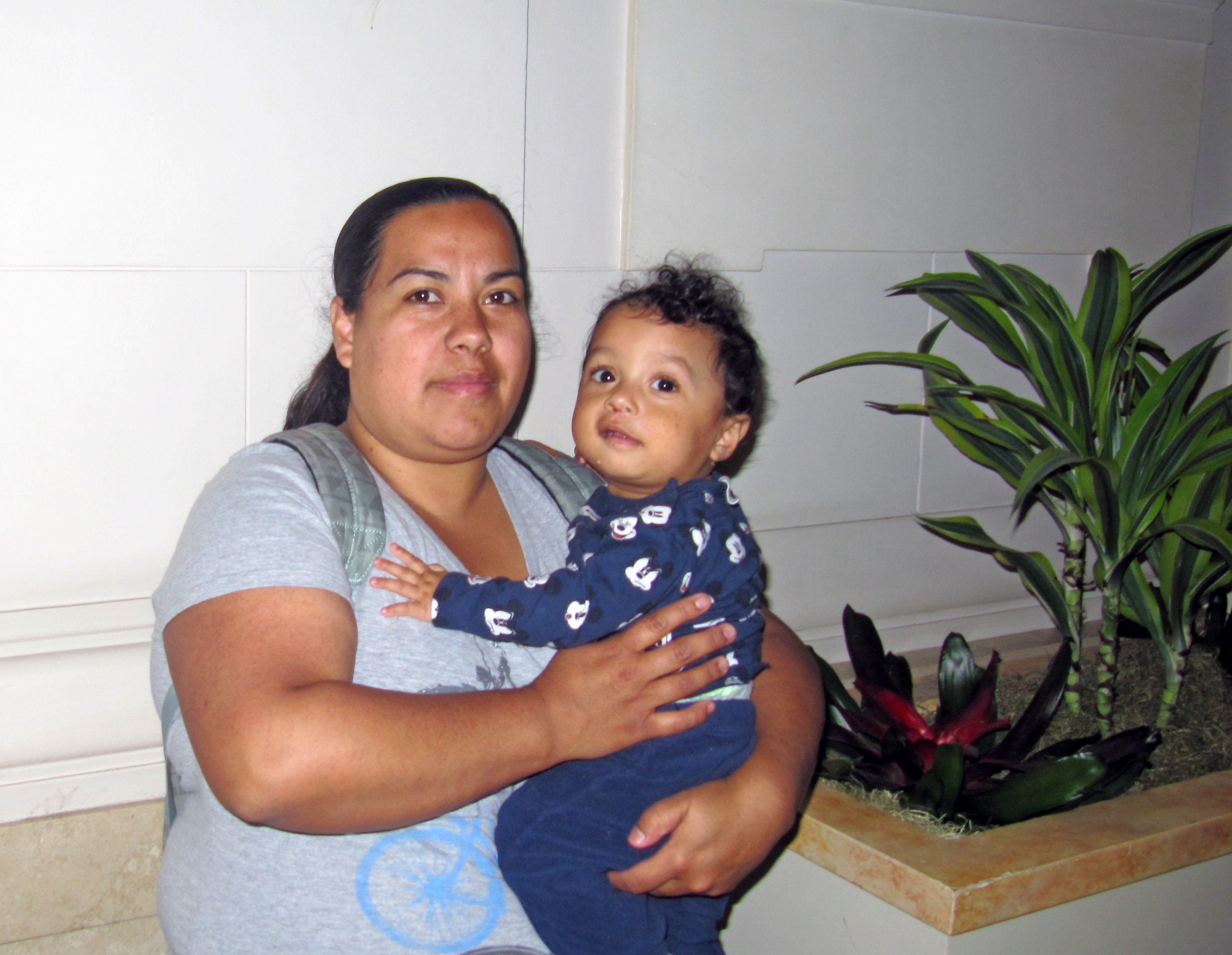 Veronica said that she appreciated the good customer service she experienced at PHC, particularly during such a difficult transition. "Without the support of Project Homeless Connect, my family wouldn't have gotten what we needed to continue with our lives."
With assistance from PHC, Veronica said she has new hope for the future. She plans to look for a job, help her children heal from the loss of their father, and be a source of strength for her family. Solange, who is also a mother, says that she's looking forward to deepening the relationship with Veronica, and helping her find other resources and services she might need.
Veronica decided to close her HandUp page once she knew there was enough to start over. If you want to help other families in crisis, you can donate to PHC here. Veronica, and those like her, thank you.