On Thursday January 29th, 20 families were forced from their homes when their three-story apartment building at 642 Hyde Street in the Tenderloin was devastated by a fire. This is a crushing experience for anyone, but it is especially difficult for low-income families who are already struggling to meet their basic needs.  Read more about the Tenderloin fire in the SFGate article.
After meeting with the families, PHC's Director of Programs, Emily Cohen, reflected that, "Last week I had the privilege of meeting with some of the strongest and most inspiring families I have ever worked with."  Cohen worked with these families to create a HandUp profile to help them raise the funds needed to get back on their feet after the fire. This fund is a safe space for people to donate so that residents can access funds for clothes, food, school supplies, baby formula, and other pressing needs which will hopefully build toward replacement housing rental subsidies. The families left out in the cold right now are suffering and their stories are heartbreaking.
The Mission fire, which happened the day before, has received a tremendous amount of attention, but the Tenderloin families (about 20 families, mostly Spanish speaking with young children) have had less success organizing. Any help or support you can offer is appreciated.
This fund is organized in partnership with Project Homeless Connect, San Francisco District 6, and HandUp.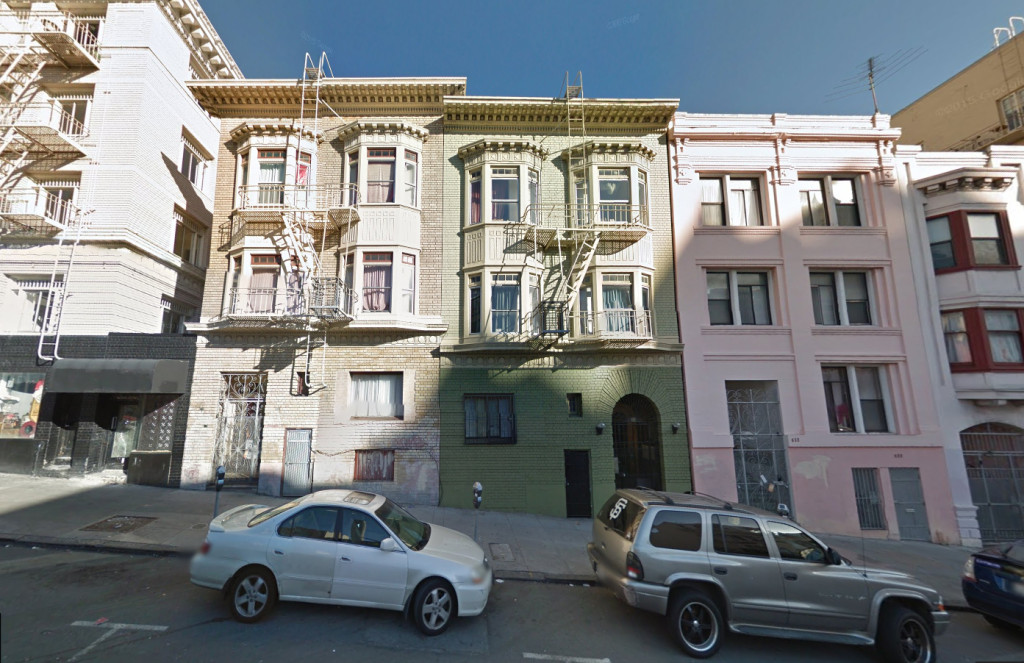 In Their Own Words:
A tenant from the Hyde fire:
I was living in the Hyde building for almost 20 years, since 1998 until the fire hit. I really enjoyed living there and had a strong community of support. My family and neighbors created a beautiful community. Everything we needed was close by. It's hard to imagine how we can rebuild again in this expensive city.
One of my goals was to work toward going to police school. Now, I am at a loss for how to continue toward that goal without stable housing. In the aftermath of the fire, I have taken responsibility for my father to make sure he is healthy and living well. I would love your support toward our campaign so I can regain stability and be able to return to my big goals again one day.
Another tenant from the Hyde fire:
My family and I had been living at 642 Hyde for five years. We were happy there because of the location and we had made a life there. For my two youngest children, Jiovanni and Jennifer, it is the only home they have ever known. When we first moved in, my husband began buying things for the apartment every paycheck, little by little. We bought beds, furniture, decorations, and little by little we made our home. We were happy.
Everything changed two months ago when my husband passed away on December 25th of a heart attack. And one month later, our building burned down. I was at home with my three children when the fire started. It was traumatizing for all of us. My children have suffered so much in the past two months – the only thing I want for them is peace and tranquility. And, little by little, to replace the things we have lost. Beds, clothing, toys for the children, a crib.
I ask for your help in this hard time. Whatever you can give, my children, myself, and my community would greatly appreciate it.
Please join us in supporting these families by contributing to their HandUp Fund!