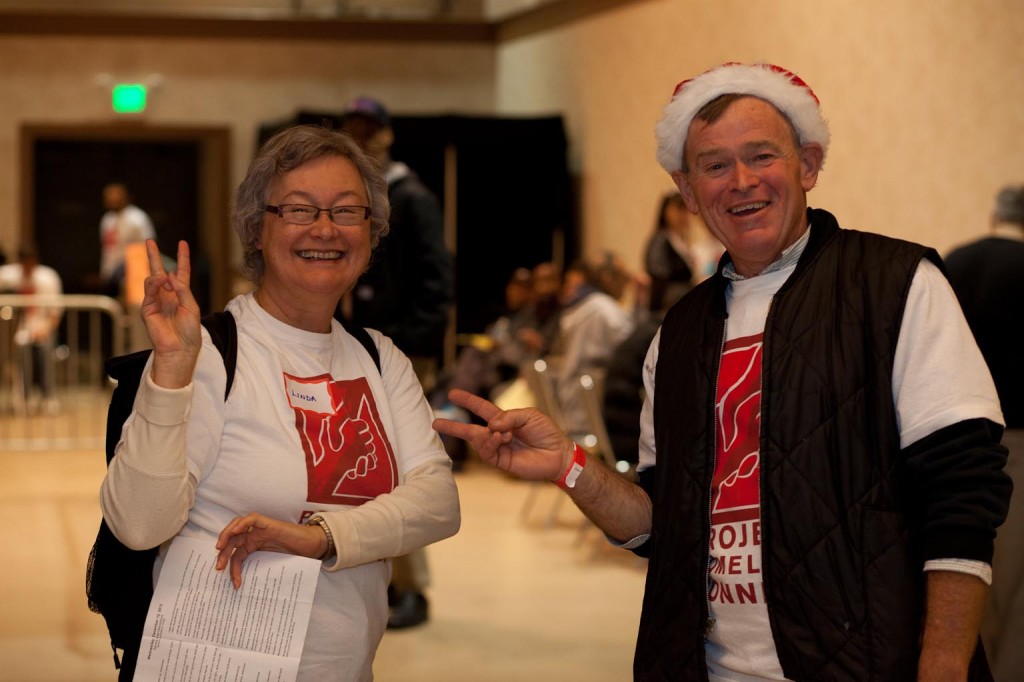 Dear PHC family,
You and I work the whole year to make a real difference for those experiencing homelessness in San Francisco. Today, let's celebrate #
GivingTuesday
– a global day dedicated to giving back – by honoring our collaboration and looking forward to new ways we can achieve change.
Take action today and show the homeless community that we haven't forgotten about them:
Need a little inspiration? Here are some of PHC's recent successes as well as an idea of what to expect in 2015.
Daily Connections: I'm thrilled to say that our office has been open to walk-in appointments every weekday since 2012. We offer vital resources to help those experiencing homelessness. One such resource is our unique denture program; so far we've seen 78 people get new teeth and a renewed sense of self-confidence. In the next year, we'll be adding more services and strengthening the programs we already have.
Service Trends App: We're developing an app with Blueprint, a UC Berkeley nonprofit run by students. The app will help track event trends and gather data about who accesses which services. If a participant is unable to access a service at the event, the app will connect them with our office for wraparound care. In San Francisco, there's no excuse not to use technology for good.
New Website: Our website is getting a much-needed redesign with the help of an Oakland-based web developer, MIGHTYminnow. The new site will be easier to navigate for all members of the PHC family: homeless participants, service providers, donors, and volunteers. An exciting new feature will let participants contact our office directly when they need help.
Provider Connect: PHC has been hosting Provider Connect networking events for nonprofit and city partners. By bringing our partners together to talk and learn, we can strengthen homeless services throughout San Francisco.
---
With so much gratitude for your work #PHCThanks
Kara Zordel
Executive Director
Project Homeless Connect
P.S. Wednesday is the last day to respond to the our survey for long-time volunteers. If you've volunteered with PHC for 5 or more years, we'd love to recognize you!
Click here to see the PDF of the original email