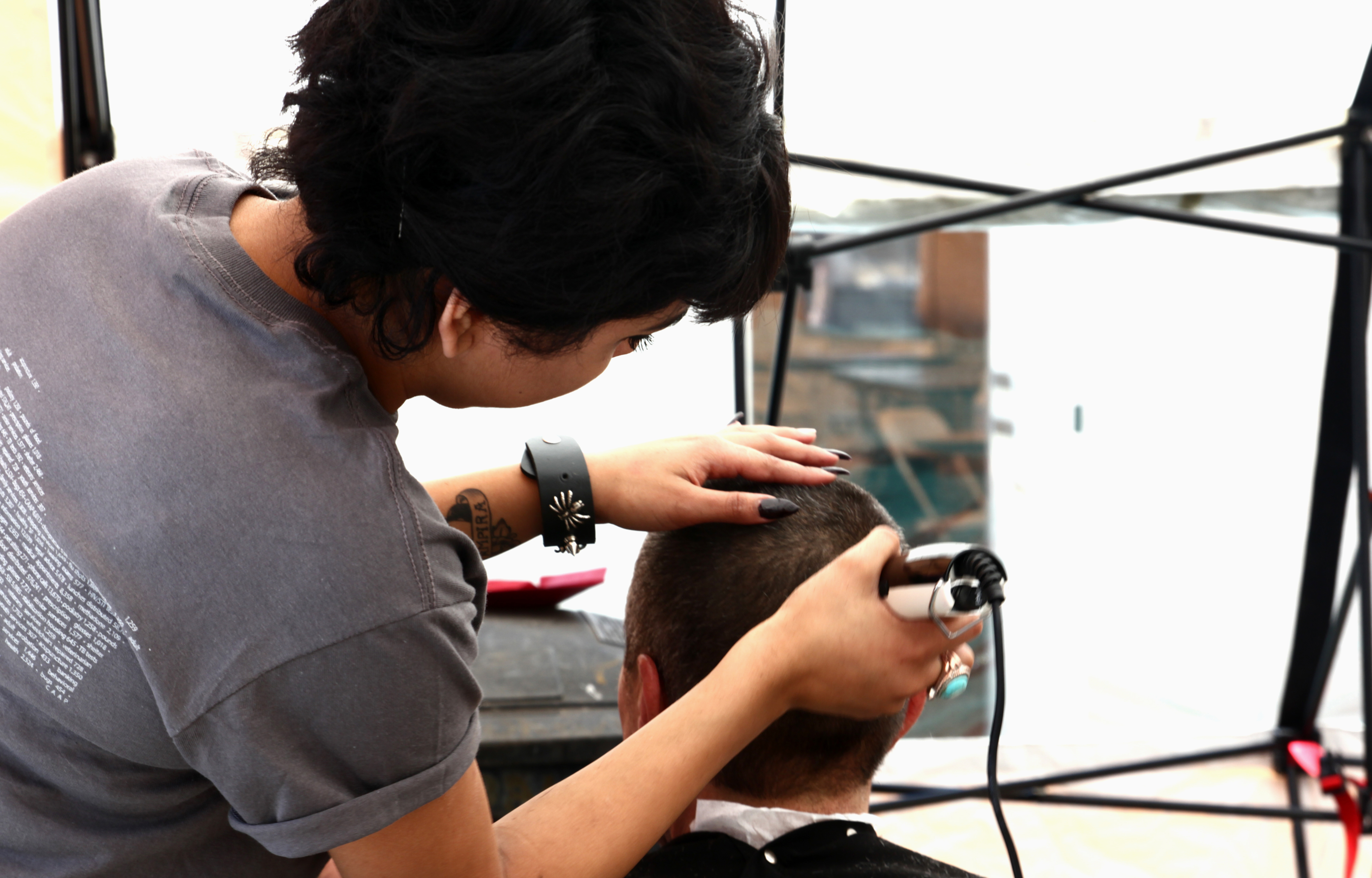 A few weeks ago, we met George. He's a middle-aged guy who still has a lot of life ahead of him, but who has also had some bad luck. See, George is currently homeless and staying at a local San Francisco homeless shelter. When he first came into the PHC office, all he wanted was a hygiene kit and someone to talk to. We gave him some soap and clean socks. A week later, George came back in with some news that he had some job ideas and he wanted to start working again, but he needed some help. Our Resource Specialists helped him fill out an application for a Lifeline cell phone and signed George up for our monthly haircut event. Our partners at St. Anthony's were able to help get the clothing he needed for his interviews.
Armed with a fresh haircut, a cell phone, and interview clothes, George applied for a security guard position in the city. It was a great opportunity for him, but the interview was down in Belmont and George didn't have the money to pay for transportation. Worried that he'd have to miss his interview, he came back to PHC last week and we helped him pay for a $10 Clipper card to cover his Caltrain fare to and from the interview.
Earlier this week, George called our Resource Specialists to share some great news: He got the job! He will start work next week, working full time and above minimum wage. George also shared his gratitude for the support that PHC provided. It is truly amazing how we can support each other, even when times are tough. PHC gave George words of encouragement and some resources, which gave him what he needed to get back on his feet with hope and confidence.
With your help this is what PHC is able to do on a daily basis and at our events. The hygiene kit that we first gave George was possible because of your donations. What you give to the PHC community, whether it be financial, in-kind or through volunteer hours, helps people like George every day.