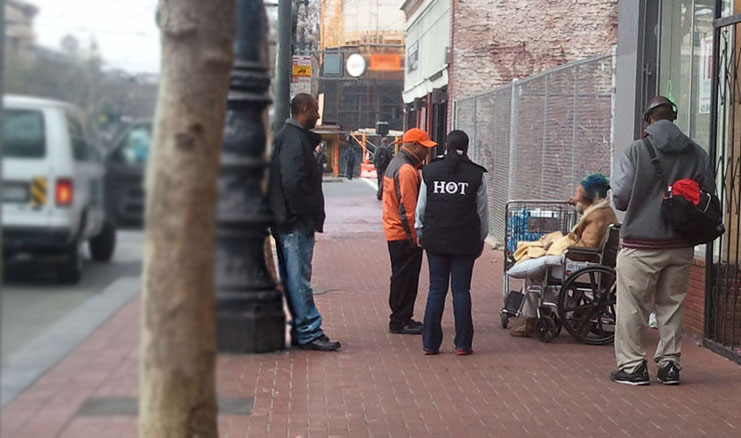 As you might imagine, many of Project Homeless Connect's participants are used to surviving with a small number of personal possessions. As you also might imagine, when you don't have much, there's an extra sting that comes with having one of your belongings stolen. This was unfortunately the situation a woman named Ellen woke up to a few weeks back.
Not only did Ellen find that her wheelchair had been taken as she slept on the sidewalk, so had the mobility the chair provided. Without a wheelchair, it was going to be difficult for Ellen to stay at a shelter, attend important medical appointments, or take the steps necessary to find permanent housing. Getting a replacement, then, was extremely important.
After catching the attention of the Community Ambassadors, Ellen explained the situation. Concerned for her well-being, the Community Ambassadors called the HOT team to secure a shelter bed for Ellen, and then contacted one of our staff members at Every Day Connect to see if a replacement wheelchair might be available.
Thanks to a great partnership with Re-CARES, we had a gently used wheelchair available and were able to wheel it over to Ellen within minutes of receiving the phone call. Though the theft of her wheelchair had temporarily dampened her spirit, it was heart-warming to see Ellen's relief as she sat in her new wheelchair, and even better to help her move forward toward health and stability.