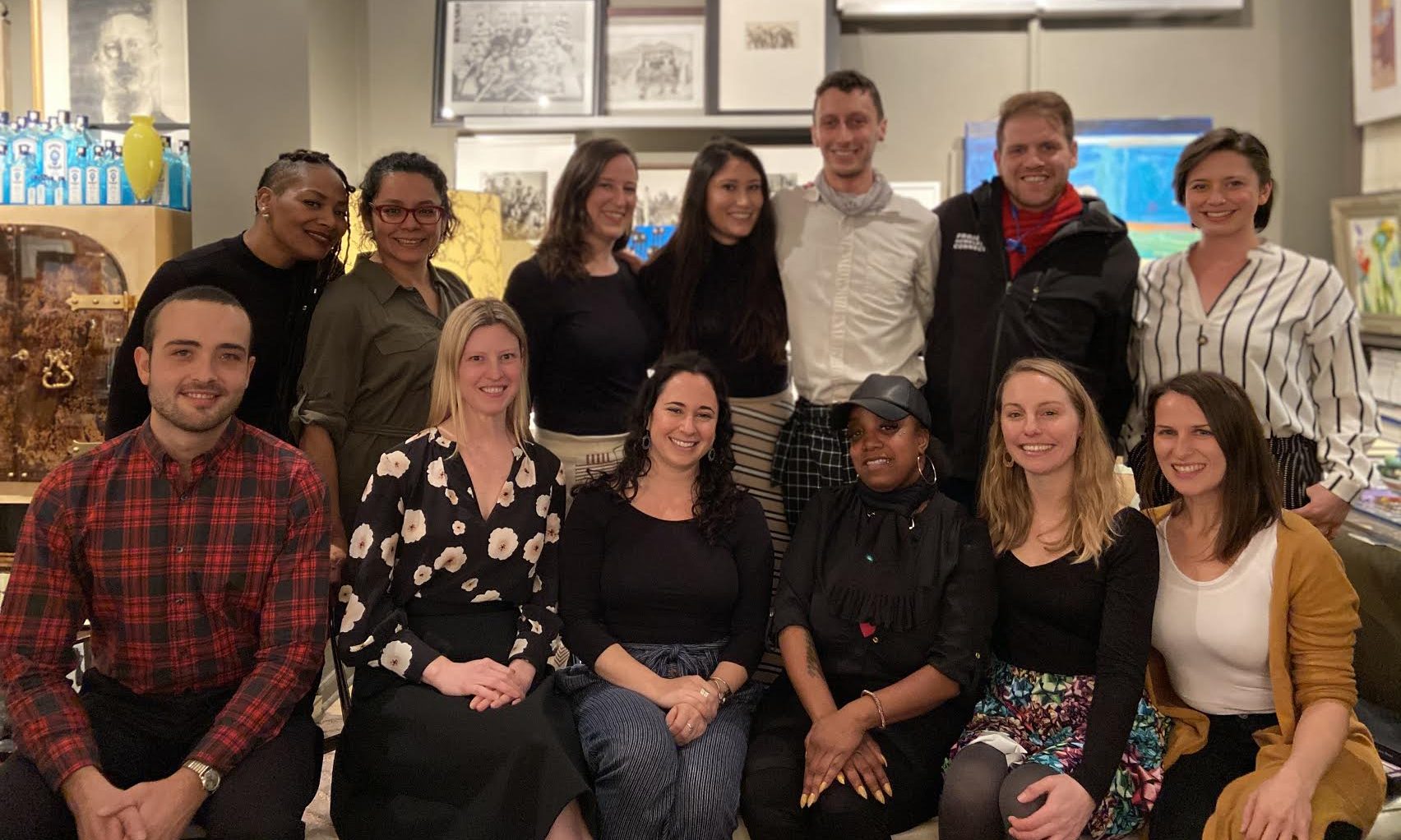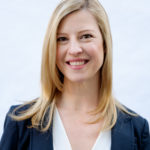 Meghan Freebeck, MAE, comes from Chicago where she served as Director of Communications for the Shakespeare Project of Chicago and later Community & Volunteer Manager of an interim housing program, Lincoln Park Community Shelter, prior to moving to San Francisco.  Most recently, Meghan served as Deputy Director of San Francisco Suicide Prevention, however her work continued serving neighbors experiencing homelessness when she founded Simply the Basics, the first national hygiene bank, a volunteer based, community nonprofit. Meghan is grateful to work with a dedicated team that prioritizes impact driven results and compassion in their services. (In 2020, Meghan and her family will be moving out of San Francisco; PHC is currently hiring for the CEO position).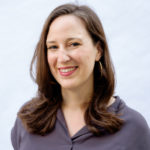 Carla Praglin comes to Project Homeless Connect with 10 years of experience as a Program Manager, Social Worker, and Case Manager working to support individuals, youth, and families in San Francisco. Most recently, she was the Director of Case Management at Compass Family Services working with families experiencing homelessness. She is a San Francisco Native and is invested in making San Francisco a livable city for everyone and preserving its diversity. Her partner and their two kids now live in the Excelsior where he grew up. Carla is excited to be part of PHC Team because of their reputation for collaboration, innovation and responsiveness to the needs in the community.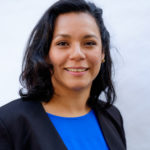 Solange Bonilla-Leahy
Director of Every Day Connect Services
Originally from Peru, Solange has been living in the United States for more than 20 years. She has a BS in Biological Sciences and a Master of Public Health. Solange has worked with diverse populations that include at-risk youth, battered women, homeless, and people with substance use issues and HIV/AIDS. She is passionate about engaging and partnering with disadvantaged and underserved populations to learn together about their needs and strengths, and how they can use them to strive for a healthier and stronger community.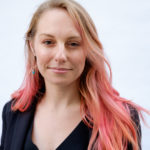 Emily Brunts
Senior Logistics Facilitator
Emily was born and raised in St. Louis, Missouri before moving to southern California and earning a BA in Psychology from Pomona College. During college, she worked with Jumpstart and developed a passion for community outreach while providing educational support for preschool students from low-income households. After graduation, she moved to San Francisco and worked in sales and public health research before joining the PHC team in 2013.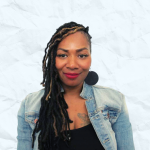 Denita Carter
Service Facilitator – Vision Lead
I was born and raised in San Francisco California. I first started out in non-profit as a childcare provider, and after seeing such a homeless crisis in this city I wanted to get more involved with helping and how I can help and make a difference in my community. I worked in Shelter programs for a while before coming to PHC. I have over 10 years  of experience working with our diverse and vulnerable population, I'm also very passionate about human rights and social injustice. I'm very proud to work in an organization that is always working towards change and making a difference, not only are we providing a service but quality service and I think that is what makes all the difference.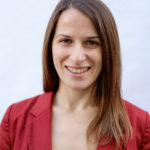 Leah C.
Senior Service Facilitator – Dental Lead
Originally from upstate New York, Leah is passionate about human rights and social justice issues. She has over four years of experience working with vulnerable populations, including LGBTQ youth, domestic violence survivors, refugees and populations at risk for HIV/AIDS. Leah earned her Masters in Public Health with a concentration in Social Behavior and Community Health from SUNY-Albany. She is also a certified yoga teacher. Leah is excited to serve homeless communities in San Francisco through her work with Project Homeless Connect.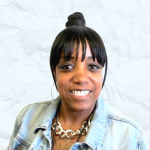 Tiffany Hill
Service Facilitator – On Site Lead
Tiffany has extensive experience as an Administrative Assistant in Youth and Adult Services, performing all manner of support services as well as conducting outreach with many of San Francisco's most established nonprofit organizations. Tiffany has supporting people assessments for employment, interview skill guidance, education, and providing housing support. Much of her work as been in collaboration with programs that offer workforce development, education, and youth services. She is proud of her role in helping clients target potential employers and connect to additional services. A graduate of Everest College of San Francisco, Tiffany has studied HIPPA compliance, confidentiality compliance standards, medical billing, and administrative support. Other certificates include "Strengthening Families Program", "Human Development", and "Certificate of Achievement in Harm Reduction".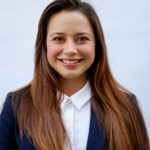 Phylicia Hisel
Volunteer & Community Facilitator
Phylicia joined the team in the alignment between PHC and Simply the Basics. For the past three years she has lead volunteer events, assisted in research, advocacy, and fundraising efforts, and has connected Simply the Basics and Project Homeless Connect with communities throughout the Bay Area. Phylicia cares deeply for San Francisco's most vulnerable residents, and supports the community through her work with PHC, and by volunteering in her free time.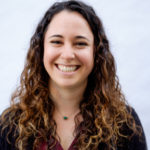 Brittany Horwich
Senior Service Facilitator – Hearing Lead
Originally from New Jersey, Brittany received her M.A in Crisis and Trauma at Tel Aviv University. Living abroad for the past few years, both traveling and working, Brittany has gained experience through teaching in Thailand and supporting at-risk individuals and refugees in Tel Aviv. Brittany has dedicated her life to social development and justice and hopes to bring a sense of equanimity to those in need.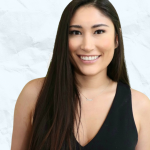 Sierra Loya
Development & Marketing Facilitator
Sierra Loya comes with a passion for social justice, and a drive to foster community. Sierra received her B.A. from The University of Alabama, during which time she interned for a California-based nonprofit and served as a San Antonio Youth Ambassador, where she first began working with communities experiencing homelessness. Sierra recently received her Master's Degree from Yale Divinity School. There she served as a Communications Director and was able to plan fundraisers, initiate social outreach, and aimed to cultivate a welcoming and safe environment for all. Sierra is thrilled to be a part of the PHC team, because she believes in its goal to effectively provide resources and value the inherent worth and dignity of every person.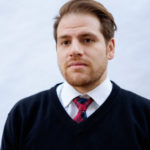 Caleb Plakun
Office Facilitator
Caleb has been involved in homelessness services since moving to the Bay Area in 2015. Prior to moving to San Francisco, he spent several years living throughout Asia and Africa. He worked on a variety of projects in a variety of roles, including training mining personnel in the Gobi Desert, teaching Mongolian children in Ulaanbaatar's slum districts, and establishing a health clinic in rural Kenya. A graduate of Reed College, he is originally from western Massachusetts.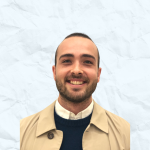 Patrick Schlesinger
Service Facilitator – Off Site Lead
Patrick is a Bay Area native, having witnessed its cycles of displacement firsthand. After graduating from UCLA, he returned home to the Bay Area and worked in the courier industry for 5 years as a messenger, order taker,  and dispatcher. He worked for a number of years with Punks with Lunch, a harm reduction organization that distributes clothing, supplies, and food to people experiencing homelessness in West Oakland. He is passionate about social justice and equity in the Bay Area and is thrilled to continue this work with Project Homeless Connect.