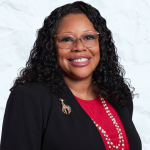 Pamela Grayson-Holmon

Executive Director
Pamela is a native of San Francisco and has a deep appreciation for the rich history of the city as well as the surrounding Bay Area. Having grown up in the Western Addition, she experienced firsthand the vanishing housing inventory within her community – causing people to be displaced.
With an MBA and certifications from The National Affordable Housing Management Association in Certified Professional of Occupancy (CPO) and Fair Housing Compliance (FHC), Pamela comes with over 15+ years of experience. As a driver of sustainable business development and efficient operations for community-facing organizations, she has a proven ability to revitalize organizations, champion innovative campaigns, and capture untapped opportunities for growth.
Her work is rooted in social justice, and she is deeply committed to positively impacting the needs of the underserved and underrepresented communities. Pamela is committed to not only help house people, but to alleviate the cycle of poverty.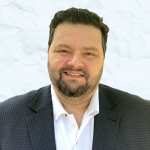 Gabe Ferreira

Every Day Connect Program Manager
Gabe is a Bay Area native and lives in San Francisco with over 10 years of non-profit leadership experience providing administrative support, training, managing various programs and implementing organizational strategies using virtual collaborations.  Gabe received his Master's in Public Administration with an emphasis in reducing health disparities to improve inequities for the most disadvantaged and underserved populations throughout California's rural, suburban, and urban areas. Gabe believes in fostering a shared meaning and commitment for social justice with key stakeholders from the private and public sector to provide affordable housing with social services to prevent homelessness and get those experiencing homelessness rehoused.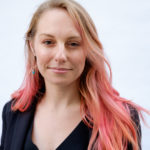 Emily Brunts
Senior Logistics Facilitator
Emily comes to the team with years of volunteer experience in logistics and event planning and a passion for addressing systemic inequity. Originally from St. Louis, MO, Emily was first introduced to social justice work as a Unitarian Universalist youth leader before moving to southern California to earn a BA in Psychology at Pomona College. During college, she worked with Jumpstart (Americorps) and developed a passion for community outreach while providing developmental and educational support for preschool students from low-income households in the Los Angeles area. She moved to San Francisco in 2011 and worked in sales and public health research before joining the PHC team in 2013. Emily is honored to be a part of the Project Homeless Connect team because she believes deeply in PHC's mission of connecting people experiencing homelessness to the care they need to move forward.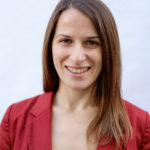 Leah C.
Senior Service Facilitator – Dental Lead
Originally from upstate New York, Leah is passionate about human rights and social justice issues. She has over four years of experience working with vulnerable populations, including LGBTQ youth, domestic violence survivors, refugees and populations at risk for HIV/AIDS. Leah earned her Masters in Public Health with a concentration in Social Behavior and Community Health from SUNY-Albany. She is also a certified yoga teacher. Leah is excited to serve homeless communities in San Francisco through her work with Project Homeless Connect.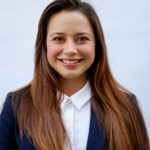 Phylicia Hisel
Volunteer & Community Facilitator
Phylicia joined the team in the alignment between PHC and Simply the Basics. For the past three years she has lead volunteer events, assisted in research, advocacy, and fundraising efforts, and has connected Simply the Basics and Project Homeless Connect with communities throughout the Bay Area. Phylicia cares deeply for San Francisco's most vulnerable residents, and supports the community through her work with PHC, and by volunteering in her free time.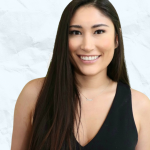 Sierra Loya
Development & Marketing Manager
Sierra Loya comes with a passion for social justice, and a drive to foster community. Sierra received her B.A. from The University of Alabama, during which time she interned for a California-based nonprofit and served as a San Antonio Youth Ambassador, where she first began working with communities experiencing homelessness. Sierra received her Master's Degree from Yale Divinity School. There she served as a Communications Director and was able to plan fundraisers, initiate social outreach, and aimed to cultivate a welcoming and safe environment for all. Sierra is thrilled to be a part of the PHC team, because she believes in its goal to effectively provide resources and value the inherent worth and dignity of every person.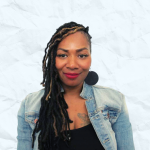 Denita Carter
Service Facilitator – Vision Lead
Denita was born and raised in San Francisco, California. Denita first started out in non-profit as a childcare provider, and after seeing such a homeless crisis in this city, she shared that she wanted to get more involved with helping and wondered how she can help and make a difference in her community. Denita worked in Shelter programs for a while before coming to PHC. She has over 10 years  of experience working with our diverse and vulnerable population, and is also very passionate about human rights and social injustice. Denita is very proud to work in an organization that is always working towards change and making a difference, not only are we providing a service but quality service and is what makes all the difference.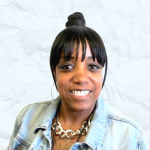 Tiffany Hill

Service Facilitator – On Site Lead
Tiffany has extensive experience as an Administrative Assistant in Youth and Adult Services, performing all manner of support services as well as conducting outreach with many of San Francisco's most established nonprofit organizations. Tiffany has supported people with assessments for employment, interview skill guidance, education, and housing support. Much of her work as been in collaboration with programs that offer workforce development, education, and youth services. She is proud of her role in helping clients target potential employers and connect to additional services. A graduate of Everest College of San Francisco, Tiffany has studied HIPPA compliance, confidentiality compliance standards, medical billing, and administrative support. Other certificates include "Strengthening Families Program," "Human Development," and "Certificate of Achievement in Harm Reduction."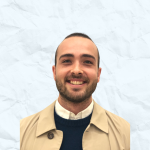 Patrick Schlesinger
Service Facilitator – Off Site Lead
Patrick is a Bay Area native, having witnessed its cycles of displacement firsthand. After graduating from UCLA, he returned home to the Bay Area and worked in the courier industry for 5 years as a messenger, order taker,  and dispatcher. He worked for a number of years with Punks with Lunch, a harm reduction organization that distributes clothing, supplies, and food to people experiencing homelessness in West Oakland. He is passionate about social justice and equity in the Bay Area and is thrilled to continue this work with Project Homeless Connect.
Andrew Guzman
Office Facilitator 
Andrew is originally from the Inland Empire in southern California. His lived experiences as a queer, first-generation Mexican-American informs his motivation and commitment to help people from all marginalized communities. Andrew brings several years of experience as a case manager providing direct services to low-income San Francisco residents. He is passionate about making information easily accessible and connecting people with resources and care needed to overcome barriers. He is honored to have the opportunity to contribute to Project Homeless Connect's mission and grow within the organization.