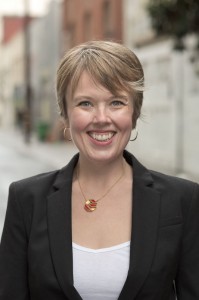 Kara Zordel, Executive Director
Kara Zordel MS, MSW began her career as a case manager over 15 years ago, and it was as a case manager that she found her passion for creating sustainable change in the lives of those who are vulnerable and in need. That passion led her to obtain a master's degree in Public Policy and Social Work from Columbia University. Over the years, Kara has moved from direct service to innovative program creation, evaluation and management. She has also worked in policy, creating lasting change in effective service delivery in international and local areas where she has served. Kara has created programming for UNICEF Tanzania, managed a large family shelter in the South Bronx, piloted a homeless eviction prevention program which is now an award winning national model, and created the first supportive housing of its kind in New York City.
Tawny Bailey, Deputy Director
Tawny has a Master's Degree in Public Administration and has over 10 years of experience in the social profit sector.  Since moving to San Francisco in 2010, she has had the distinct pleasure of leading best-in-class programs to provide homeless relief assistance and advocacy.  Tawny believes in the power of collective action to create sustainable change.  She is proud to work at Project Homeless Connect, improving outcomes for individuals experiencing homelessness, and healing our whole community.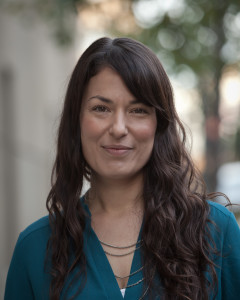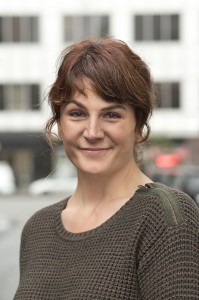 Amy Golsong, Director of Logistics & Special Events
A 20-year veteran of the nonprofit sector, Amy has been with Project Homeless Connect for 9 years. She brings experience from The American Red Cross, the YMCA, and the National Council of Jewish Women. She is honored to be a part of a great team that has grown PHC into a best practice model implemented in over 200 cities around the world. Her desire to learn, teach, and create an inclusive environment fuels her work at PHC.
Jessica Bendit, Director of Marketing & Development
As an undergraduate, Jess coordinated the SPACE arts program in the Rhode Island prison system and developed a taste for radical politics and nonprofit development. Before joining PHC in 2014, she worked as a Litigation Assistant at the Prison Law Office in Berkeley and also volunteered with men and women on parole through HealthRight360. She is a native New Yorker and holds a BA in Africana Studies from Brown University.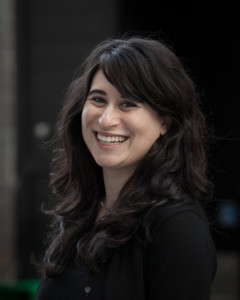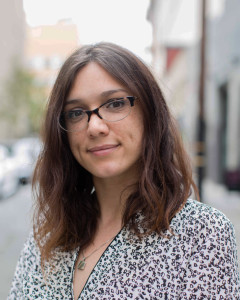 Kim Anderson, Marketing Associate
A California native, Kim moved to San Francisco in 2004. She studied design at City College of San Francisco and received a grant from the city to study Experiential Design at the nonprofit BAVC. Her work since has focused on bringing good design, technology, and innovation to social justice organizations and grassroots political campaigns.
Caleb Plakun, Operations Manager
Prior to moving to San Francisco last year, Caleb spent several years living throughout Asia and Africa. He worked on a variety of projects in various roles, including training mining personnel in the Gobi Desert, teaching Mongolian children in Ulaanbaatar's slum districts, and establishing a health clinic in rural Kenya. A graduate of Reed College, he is originally from western Massachusetts.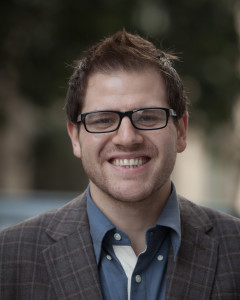 Emily Brunts, Logistics Manager
Emily was born and raised in St. Louis, Missouri before moving to southern California and earning a BA in Psychology from Pomona College. During college, she worked with Jumpstart and developed a passion for community outreach while providing educational support for preschool students from low-income households. After graduation, she moved to San Francisco and worked in sales and public health research before joining the PHC team in 2013.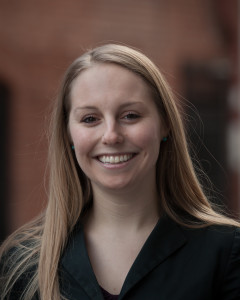 Leyla Ghaffari, Volunteer Manager
Leyla received her Bachelors in International Development from the University of California, Los Angeles. She has been working in the nonprofit sector in San Francisco for over two years and harbors a deep-rooted passion for social justice and equal access to healthcare. She regularly volunteers at the Berkeley Free Clinic and enjoys playing lacrosse. She loves promoting volunteerism and using that passion to mobilize Bay Area residents around the paramount issue of homelessness.
Solange Bonilla-Leahy, Director of Services
Originally from Peru, Solange has been living in the United States for more than 20 years. She has a BS in Biological Sciences and a Master of Public Health. Solange has worked with diverse populations that include at-risk youth, battered women, homeless, and people with substance use issues and HIV/AIDS. She is passionate about engaging and partnering with disadvantaged and underserved populations to learn together about their needs and strengths, and how they can use them to strive for a healthier and stronger community.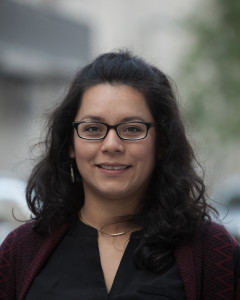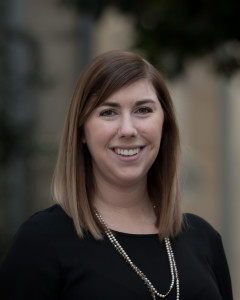 Alison Van Nort, Services Manager, Every Day Connect
Alison moved to San Francisco from Columbus, Ohio where she was working as a case manager for homeless families. She is an alumna of The Ohio State University with a BS in Human Development and Family Science and a Master of Social Work. Alison is proud to be part of a team that is making a difference in the community and in the lives of the individuals they serve.
Erin Anderson, Resource Specialist, Every Day Connect
An alumnus of Northwestern College in Iowa with a BA in Social Work and Spanish, Erin works directly with PHC participants as a member of the Every Day Connect team. Before moving to the west coast to pursue a year of service through the Lutheran Volunteer Corps, Erin worked in the Midwest in both urban and rural settings with survivors of domestic violence and sexual assault; many of whom were immigrant women. Being a part of the Project Homeless Connect team has been an opportunity for Erin to foster her wide range of interests as she and the rest of the team work alongside a diverse group of people experiencing homelessness in San Francisco.