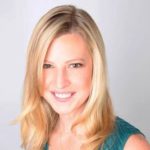 Meghan Freebeck, MA, has worked in a variety of nonprofit services, including as Director of Communications for a Shakespeare theater and as Deputy Director of San Francisco Suicide Prevention. It was through her work with an Interim Housing Shelter in Chicago that she became passionate about working toward the shared goal of ending homelessness. Motivated by the belief that every person deserves to have their basic needs met regardless of income or housing status, she founded the nonprofit Simply the Basics, which has received national recognition for innovation and service. Meghan has been honored as a national "Change-maker" and in 2016 was a "40 Under 40 Person" by the San Francisco Business Times.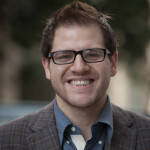 Caleb Plakun
Development Manager
Prior to moving to San Francisco, Caleb spent several years living throughout Asia and Africa. He worked on a variety of projects in various roles, including training mining personnel in the Gobi Desert, teaching Mongolian children in Ulaanbaatar's slum districts, and establishing a health clinic in rural Kenya. A graduate of Reed College, he is originally from western Massachusetts.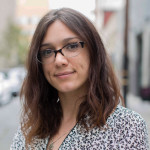 Kim Anderson
Marketing Associate
A California native, Kim moved to San Francisco in 2004. She studied design at City College of San Francisco and received a grant from the city to study Experiential Design at the nonprofit BAVC. Her work since has focused on bringing good design, technology, and innovation to social justice organizations and grassroots political campaigns.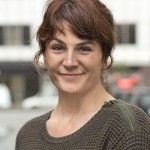 Amy Golsong
Director of Logistics & Special Events
A 20-year veteran of the nonprofit sector, Amy has been with Project Homeless Connect for 9 years. She brings experience from The American Red Cross, the YMCA, and the National Council of Jewish Women. She is honored to be a part of a great team that has grown PHC into a best practice model implemented in over 200 cities around the world. Her desire to learn, teach, and create an inclusive environment fuels her work at PHC.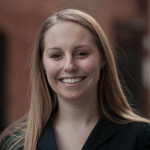 Emily Brunts
Logistics Manager
Emily was born and raised in St. Louis, Missouri before moving to southern California and earning a BA in Psychology from Pomona College. During college, she worked with Jumpstart and developed a passion for community outreach while providing educational support for preschool students from low-income households. After graduation, she moved to San Francisco and worked in sales and public health research before joining the PHC team in 2013.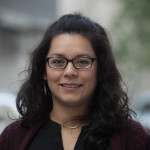 Solange Bonilla-Leahy
Director of Services
Originally from Peru, Solange has been living in the United States for more than 20 years. She has a BS in Biological Sciences and a Master of Public Health. Solange has worked with diverse populations that include at-risk youth, battered women, homeless, and people with substance use issues and HIV/AIDS. She is passionate about engaging and partnering with disadvantaged and underserved populations to learn together about their needs and strengths, and how they can use them to strive for a healthier and stronger community.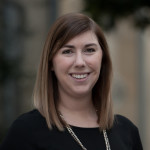 Alison Van Nort
Services Manager, Every Day Connect
Alison moved to San Francisco from Columbus, Ohio where she was working as a case manager for homeless families. She is an alumna of The Ohio State University with a BS in Human Development and Family Science and a Master of Social Work. Alison is proud to be part of a team that is making a difference in the community and in the lives of the individuals they serve.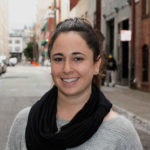 Brittany Horwich
Resource Specialist, Every Day Connect
Originally from New Jersey, Brittany received her M.A in Crisis and Trauma at Tel Aviv University. Living abroad for the past few years, both traveling and working, Brittany has gained experience through teaching in Thailand and supporting at-risk individuals and refugees in Tel Aviv. Brittany has dedicated her life to social development and justice and hopes to bring a sense of equanimity to those in need.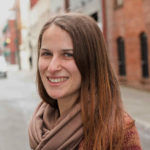 Leah Campos
Resource Specialist, Every Day Connect
Originally from upstate New York, Leah is passionate about human rights and social justice issues. She has over four years of experience working with vulnerable populations, including LGBTQ youth, domestic violence survivors, refugees and populations at risk for HIV/AIDS. Leah earned her Masters in Public Health with a concentration in Social Behavior and Community Health from SUNY-Albany. She is also a certified yoga teacher. Leah is excited to serve homeless communities in San Francisco through her work with Project Homeless Connect.
William Bender
Resource Specialist, Every Day Connect
A San Francisco native, William spent some time living in major cities along California's coast and is now glad to return home to lend a helping hand to vulnerable neighbors in San Francisco. He received a Bachelor's degree in psychology for California State Polytechnic University, Pomona and is a recent graduate from the University of Southern California's School of Social Work. William considers himself to be a servant leader and believes that in working with Project Homeless Connect he will be able to contribute to society in a positive way while making an impact on the community in which he was born and raised.